SUSPECT INVOLVED IN MULTIPLE THEFTS ARRESTED IN RUSSELLVILLE
08/15/2019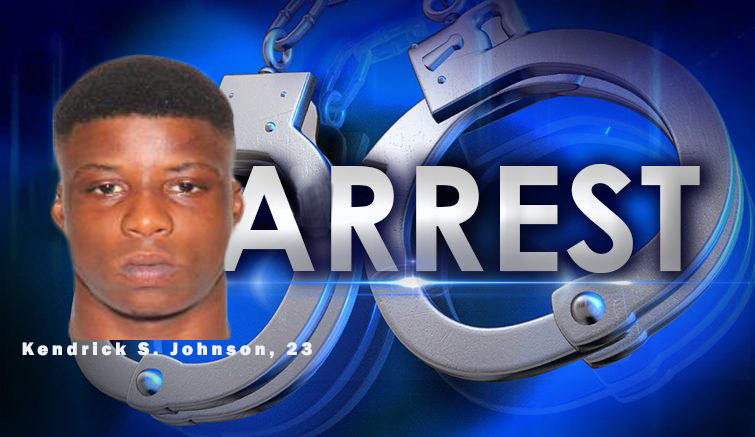 SUSPECT INVOLVED IN MULTIPLE THEFTS ARRESTED IN RUSSELLVILLE
MEDIA CONTACT
Major Randy Dolphin
Operation Commander
870.541.5351-OFFICE
Email: randy.dolphin@jeffcoso.org
SUSPECT INVOLVED IN MULTIPLE THEFTS ARRESTED IN RUSSELLVILLE: Jefferson County, Arkansas – August 15, 2019 – Arkansas Community Corrections (ACC) authorities in a joint effort with Jefferson County Sheriff's Office and Russellville Police Department arrested a suspect in multiple break-ins and thefts around Jefferson County, Arkansas and who was also wanted for an active absconder warrant stemming from a violation of the condition of his parole or probation.
Kendrick Johnson, 23, was taken into custody late Wednesday night after members of ACC's Special Response Team who are charged with the recovery of parole and probation absconders tracked him to a residence in Russellville, Arkansas.
At the time of his arrest, Johnson who is a convicted felon was found in possession of a firearm. He was transported back to Jefferson County, where he is being held without bond at the W.C. "Dub" Brassell Adult Detention Center for probable cause on charges of fleeing, possession of drug paraphernalia, possession of a firearm by certain person, and theft by receiving.
At 9 o'clock this morning, Johnson appeared before the Honorable Kimberly Bridgforth, Division 1 Jefferson County District Judge for a plea and arraignment hearing. Judge Bridgforth found probable cause to hold Johnson and set a bond amount of $15,000 cash.
Jefferson County Sheriff's Office continues its investigation into multiple break-ins and thefts linked to Johnson and his accomplices. Members of the public are asked to contact the Criminal Investigation Division of the Jefferson County Sheriff's Office at (870) 541-5496 Mon – Fri 8:30 a.m. – 5:00 p.m. or our non-emergency number (870) 541-5300 after normal operating hours if they information about this ongoing investigation. Information can also be provided via email at tips@jeffcoso.org, Facebook https://www.facebook.com/jcso1830, and Twitter @JeffCtySO. Caller's anonymity is guaranteed. A reward may be offered for information leading to the arrest and/or conviction the suspect(s) in this case.