Reserve Deputy Sheriff
05/28/2020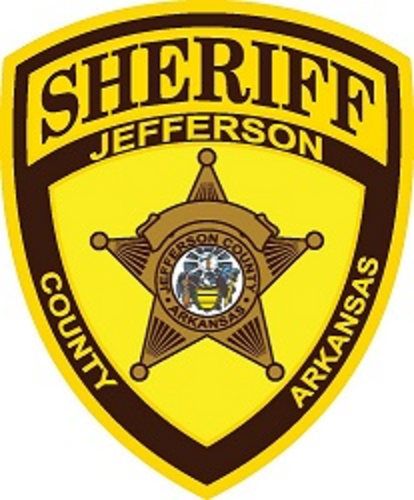 Thank you for your interest in employment with the Jefferson County Sheriff's Office (JCSO) Reserve Unit. We are always accepting applications from CERTIFIED Part-Time Deputies or otherwise potential reserve applicants.
The Jefferson County Sheriff's Office Reserve Unit is a group of volunteer deputies, who provide a variety of duties for the Sheriff's Office at great savings to the taxpayers of Jefferson County.

The primary function of the Reserve Unit deputies is to supplement uniformed patrol for full-time deputies who are on leave due to sickness, vacation, or military leave. The Reserve Unit is also activated when additional deputies are needed due to man-made or natural disasters, such as severe weather events, wildfires and Homeland Security concerns. After certification, Reserve Deputies can perform transportation duties, hospital duty and other more advanced assignments. Asides from assisting the Uniformed Patrol Division, the Reserve Deputies are often seen patrolling the shores of the Arkansas River during the summer months.

Members of the Sheriff's Reserve Unit are sworn deputies, who are committed to volunteer 8 hours per month on average. In addition, members must complete 20-40 hours of state and Sheriff's Office-required mandatory training per year. Members must also qualify with their firearms per Sheriff's Office policy to maintain proficiency.
Preference can be given to those applicants who are Arkansas certified law enforcement officers in good standing with Arkansas' Commission on Law Enforcement Training and Standards (CLEST).
Hiring qualified candidates can only be accomplished if qualified applicants are encouraged to work for the JCSO. The effort to recruit a qualified workforce is the responsibility of every JCSO employee. This agency also calls upon community leaders and interest groups to support our employment effort.
Fill the application out on your computer, print the completed application out, sign it, have it notarized and then turn it in to Major Gary McClain at our main office located at 410 E. 2nd Avenue in Pine Bluff, Arkansas.
If you are interested in becoming a member of Jefferson County Sheriff's Office Reserve Unit, please download our application for employment.
TO READ DOCUMENTS If you do not have Adobe Reader, you can obtain the free software at Adobe.com.
As required by the (CLEST) and this agency, the requirements for becoming a Reserve Deputy Sheriff with the Jefferson County Sheriff's Office are:
Applicants must be a citizen of the United States

Applicants must reside in Jefferson County

Applicants must be free of felony convictions

Applicants must be 21 years of age

Applicants must have completed High School or possess a GED

Applicants must possess a valid Arkansas Driver's License

Applicants must pass an extensive background investigation

Applicants must pass a psychological exam

Applicants must pass a physical exam
Information on academy training requirements can be found by clicking the following link: Clest.org