Sheriff Allen Nixon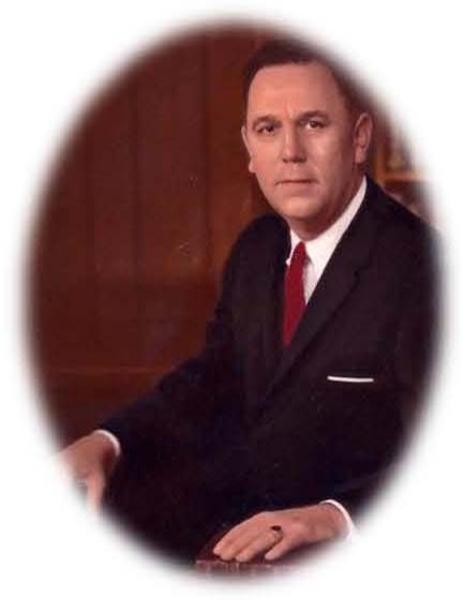 Sheriff Allen Nixon
Term: 1951-1954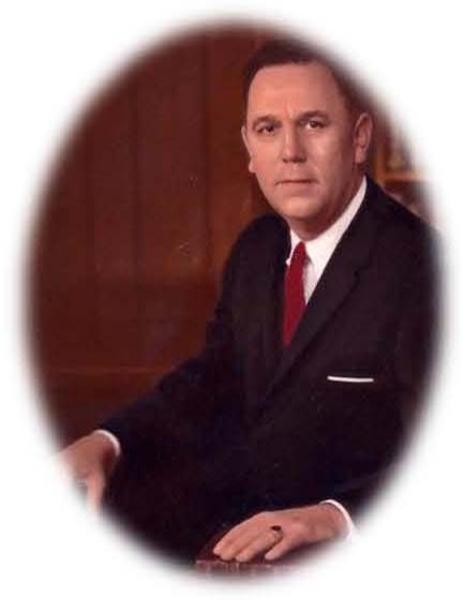 Allen was born in Pine Bluff, Arkansas. After graduating from Pine Bluff High School in 1939, Allen had the distinctive designation of being the only student at that time to have never been absent or tardy throughout his twelve years of Pine Bluff schooling. He left high school perhaps best remembered as recreating one half of the comic radio duo "Lum 'n Abner" at school and community gatherings with his good friend Walter Trulock.
In 1941, Allen attended State Teacher's College (UCA) until July 1942 when he enlisted in the Marine Corps during World War II. He served four years earning a commission as 1st Lieutenant. In 1947, Allen received his B.S. in accounting at the University of Arkansas.
While in Pine Bluff for the next 10 years, Allen held a variety of positions: Manager of Jefferson Abstract Company; Manager/Correspondent of the Bank Department at Simmons National Bank; Chief Deputy Tax Collector and Deputy Sheriff, and Sheriff & Tax Collector for Jefferson County. He left for the Korean War the day he was elected Sheriff. Allen returned to assume his newly elected position in May 1951 after being released from service. During his tenure as Sheriff, the Junior Deputy Program was organized and grew to a membership of 1500 Jefferson County boys. Allen was featured in Fay Williams' Arkansans of the Year (1953) as well as awarded Jr. Chamber of Commerce's Young Man of the Year (1954).
Allen joined E.C. Barton & Company (Jonesboro) in 1957 eventually becoming President and Chairman of the Board. He worked to perpetuate the company and to take care of its employees, honoring the wishes of the company's founder, to ensure that it would thrive many years past his 1992 retirement. In 1988, he was recognized as Arkansas' Lumberman of the Year.
In his efforts to help preserve the free enterprise system, Allen testified before U.S. congressional committees, gave campaign speeches, served as president of the U.S. Business and Industrial Council, and served as chairman (founding director) of the U.S.B.& I. Council Educational Foundation, a private non-profit organization whose mission is to educate college students about the private enterprise system.
At the state level, Allen served as president of the Arkansas State Chamber of Commerce (1975-77), Board member of the Associated Industries of Arkansas, Board member of the Arkansas Good Roads Transportation Council, Board Chairman of the State Literacy Foundation, County Chairman of the state campaign to keep the right-to-work law and county chairman of the state-wide effort to modernize county government (Amend. 56).
Allen helped meet the fundraising goals that established the Jonesboro Human Development Center and that funded various capital projects for First United Methodist Church. With other members of the St. Bernard's Hospital Development Foundations Board, funds were raised to underwrite its cancer unit. He served on various Jonesboro boards, including United Way, Salvation Army, Jonesboro Chamber of Commerce, and Craighead County Library. Allen was a Paul Harris Fellow as well as President of the Jonesboro Rotary Club.
Allen married Gloria Matthews of Pine Bluff in 1953. They had two children.