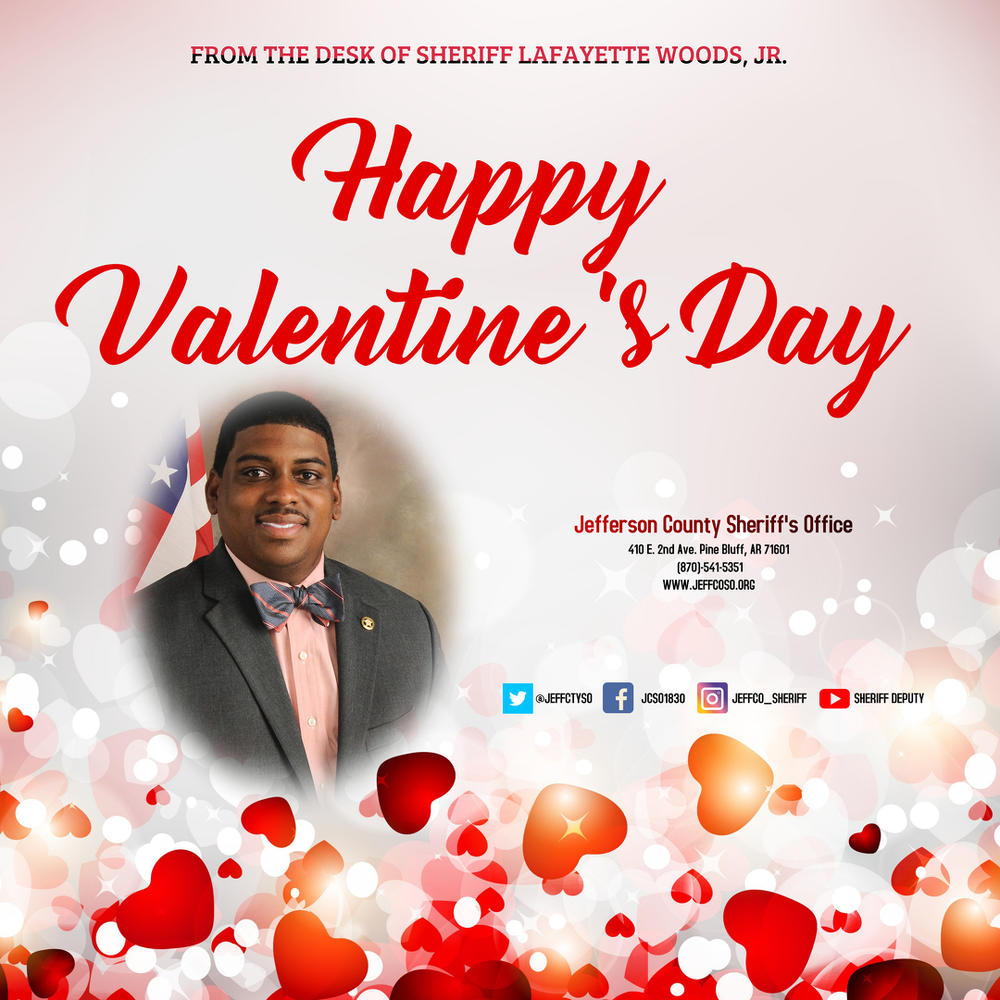 Dear Citizens,
It's that time of year again!
Every year on this day, February 14th, people honor their love for one another by spending time together, sending roses and sharing Valentine's messages of love. The ritual of expressing love and affection goes far beyond this day. Valentine's Day is a time to show appreciation for family and friends as well.
On this day meant to celebrate love, the Jefferson County Sheriff's Office would like to remind everyone that love is never supposed to hurt.
As a member of the board of directors for the CASA Women's Shelter and now 32nd Sheriff of Jefferson County, I have been a longtime advocate for victims of domestic battery.
In 2015, representing my agency's interest, I joined several other law enforcement agencies and Arkansas State Representatives Charlotte Douglas (R-Alma) and Bob Ballinger (R-Hindsville) as part of task force to strengthen laws affecting victims of domestic violence.
The task force worked tirelessly to help create Arkansas Act 873, also known as "Laura's Card" that law enforcement now utilizes and give to victims in domestic violence cases to ensure they're aware of resources available to them.
Also created was Act 952 requiring Arkansas schools to include domestic and dating-violence in health curricula.
Act 876 was also created and allows for victimless prosecution of domestic violence cases.
Lastly, Act 877 known as "Laura's Law", is a law requiring all law enforcement officers in the State of Arkansas to conduct a lethality assessment that involves officers asking victims a set of questions to assess their level of risk of being killed by domestic violence.
"To love or be loved is the one happiness in life that everyone should enjoy".
Please remember, the Jefferson County Sheriff's Office is standing by waiting for your call if you should ever need us.
Happy Valentine's Day!
Sincerely,
Lafayette Woods, Jr.
Sheriff