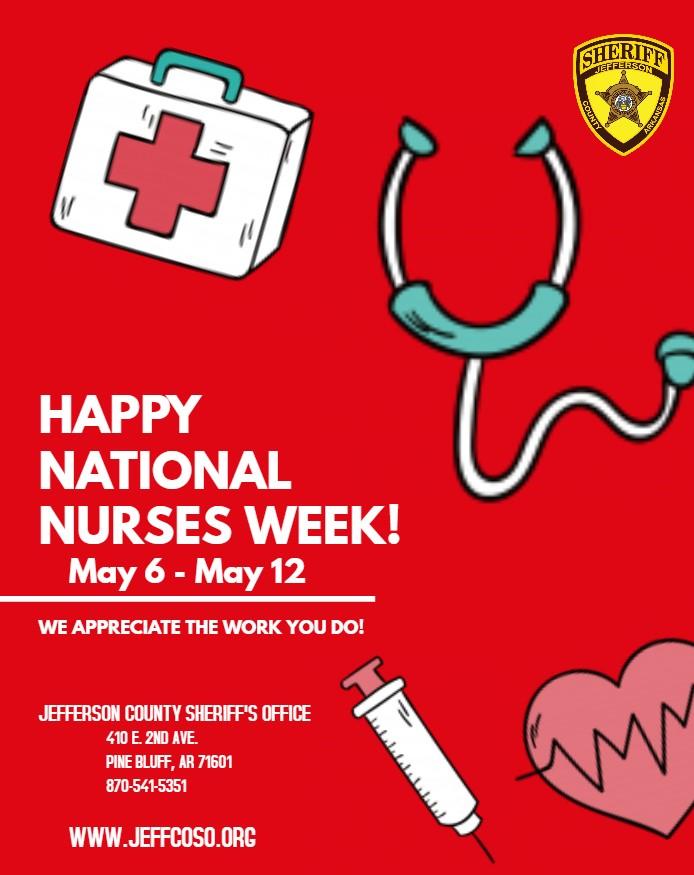 National Nurses Week is observed annually from May 6th to May 12th. It is a time to honor and celebrate the incredible front-line workers. This observance has taken on a new meaning in light of the COVID-19 pandemic. Their skill and commitment during the current pandemic make lifesaving differences every day. Now more than ever, we thank you for your unwavering commitment to your teams, patients and communities.
To the nurses and healthcare teams leading on the front-lines and behind the scenes: We celebrate and support you!
Sincerely,

Lafayette Woods, Jr.
Sheriff