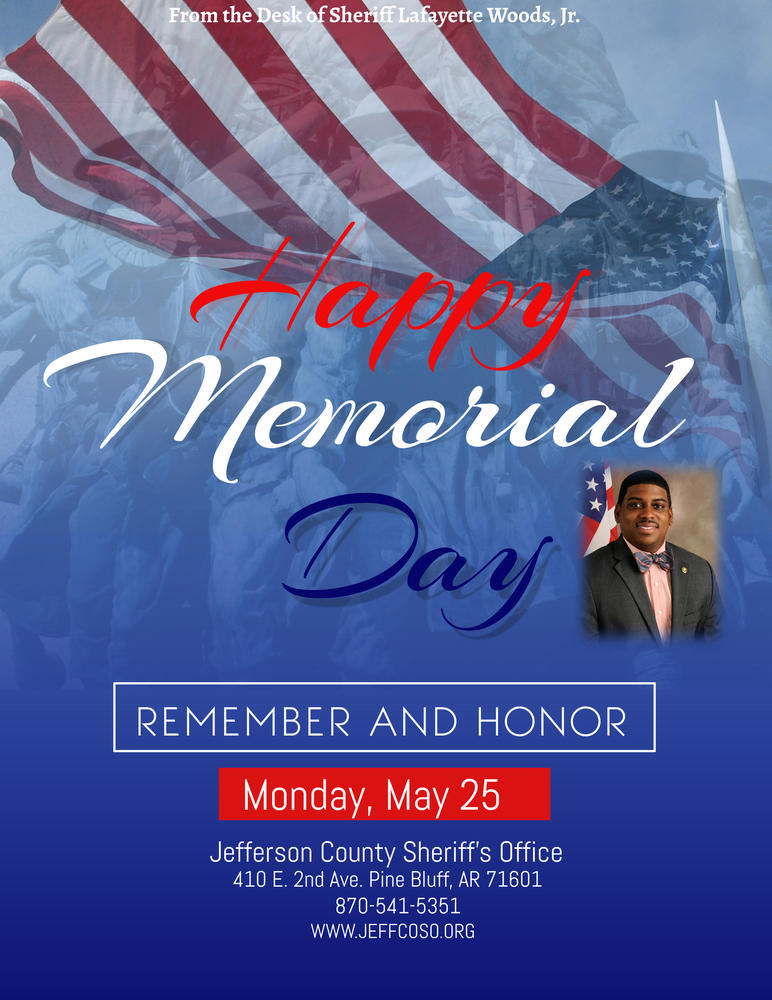 Originating after the American Civil War, known then as Decoration Day, Memorial Day is a day in which we remember and honor all men and women who have died in service to our great Country. Please, take time to remember those brave men and women who sacrificed their lives for our freedom, and be sure to thank a Veteran.
I would like to thank all of our men and women who have served or are currently in military service to our Country, and I would like for all of us to remember the significance of Memorial Day.
Memorial Day typically marks the unofficial start of summer, celebrated with gatherings of family and friends or a road trip, but this year is different due to the ongoing COVID-19 pandemic.
Although some restrictions have been lifted, social distancing guidelines are still in practice, which means the traditional Memorial Day gatherings and celebrations will be impacted.
With this in mind, please celebrate responsibly this Memorial Day. Here are some suggestions for Memorial Day celebrations in the COVID-19 era:
Have a mini cookout. Fire up the grill for a barbeque and play outside games.
Honor those in your life who died in combat or those who served and are no longer with us. Visit their graves or find your own way to honor them on Memorial Day.
Set up a video party with those you normally would spend the holiday with and keep the tradition going.
The Jefferson County Sheriff's Office wishes you a safe Memorial Day!
Sincerely,

Lafayette Woods, Jr.
Sheriff