National Day of Mourning and Lament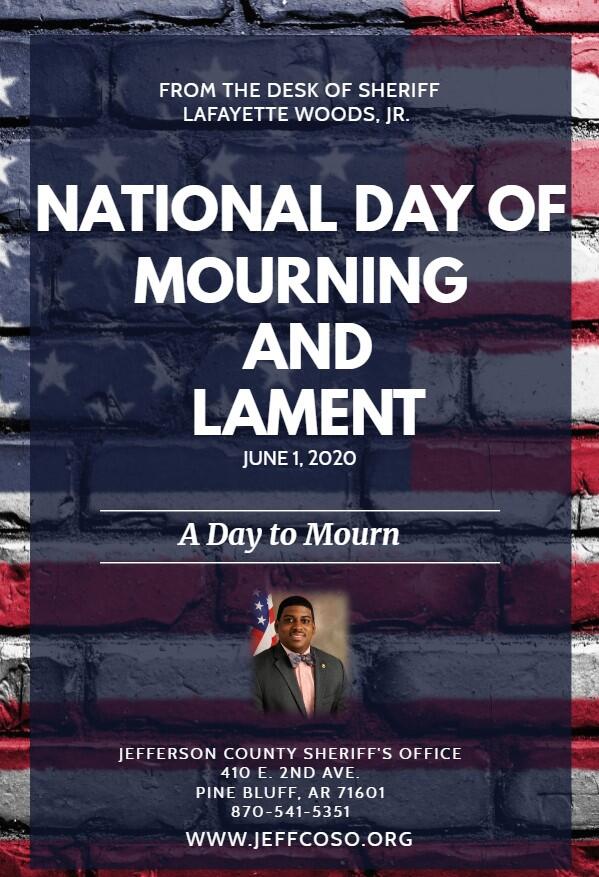 Faith leaders across the country have come together and called for a National Day of Mourning and Lament on June 1 as the United States exceeds 100,000 documented deaths from COVID-19.
We can't let this tragic moment pass without us honoring the many among us who have lost their lives or lost their loved ones.
One hundred thousand neighbors, friends, and family - grandfathers and grandmothers, fathers and mothers, aunts and uncles, brothers and sisters, sons and daughters, even children - are now all dead from COVID-19.
It is a marker we must not pass by quickly or easily. We must stop. We must weep. We must mourn. We must honor. And we must lament, which is to feel and bear great grief and sorrow, and reflect upon it.
The idea originated from an unprecedented group of over 100 national faith leaders - from Christian, Jewish, and Muslim traditions, representing major denominations, national faith-based organizations, local congregations, and millions of people of faith across the country as well as the U.S. Conference of Mayors.
Churches, Synagogues, and Mosques recognized this moment and honored those who have lost their lives and their families to COVID-19 during their respective worship services on May 29, 30, and 31.
Federal, state, and local governments will observe Monday, June 1 as a National Day of Mourning and Lament, a time marked by moments of silence, lowering of flags, interfaith vigils and prayers, ringing of bells and civic memorials.
The unity across faith lines and differences within traditions has been amazing to see and experience. To come together with a national hunger for a day of mourning and lament has been a deep encouragement and a sign of hope.
Sincerely,

Lafayette Woods, Jr.
Sheriff