JEFFERSON COUNTY SHERIFF'S OFFICE ANNOUNCES OCTOBER PATROL DEPUTY OF THE MONTH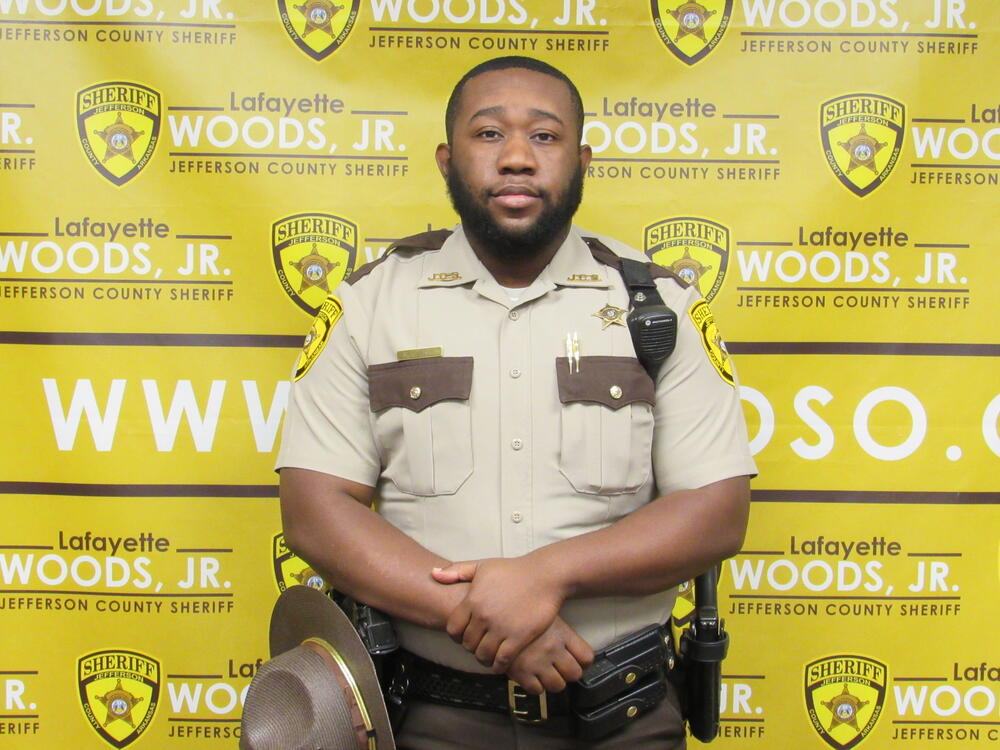 Jefferson County Deputy Nathan Jynes
The Jefferson County Sheriff's Office is pleased to announce that Nathan Jynes is the Patrol Deputy of the Month for October 2020.
Deputy Jynes has exceeded the expectations of a patrol deputy for the month of October.
Joining the Jefferson County force two years ago, Jynes expressed that he feels honored and proud to be recognized as the October Patrol Deputy of the Month.
"I am proud of myself for being recognized as Patrol Deputy of the Month," said Jynes. "Being recognized is always an honor. This award means a lot to me because I've just returned to work from being away on injury leave."
Jynes stated that receiving the recognition motivates him to keep striving for greatness.
"I always try to be better than I was the day before," he said. "I am humbly thankful to receive this recognition for October. I'm even more thankful and proud to serve Jefferson County."
Patrol Lieutenant Christopher Grider says that Jynes "does great work and always goes the extra mile."
Deputy Jynes is also participating in "No Shave November" to raise awareness of breast, prostate, and testicular cancer.
It is because of his dedication to service and his devotion to the community he serves that JCSO is proud to name Nathan Jynes as its October Patrol Deputy of the Month.
The quality of dedication is very important for the agency's long-term success. We look forward to Jynes' ability to achieve the highest level of success, and being recognized as Deputy of the Month is just the beginning. We value all our employees and are especially pleased to watch them meet the challenges presented and grow into greater individuals.
It is our sincere hope that you will join us in congratulating Nathan Jynes on his accomplishment and in wishing him continued success at our agency.
***The Patrol Deputy of the Month is chosen based on a system of points totaled each month for every ticket, warning, incident, accident, general escort, building security check, D.W.I., drug possession, domestic battery, etc.
Sincerely,
Lafayette Woods, Jr.
Sheriff