JEFFERSON COUNTY SHERIFF'S OFFICE ANNOUNCES DECEMBER PATROL DEPUTY OF THE MONTH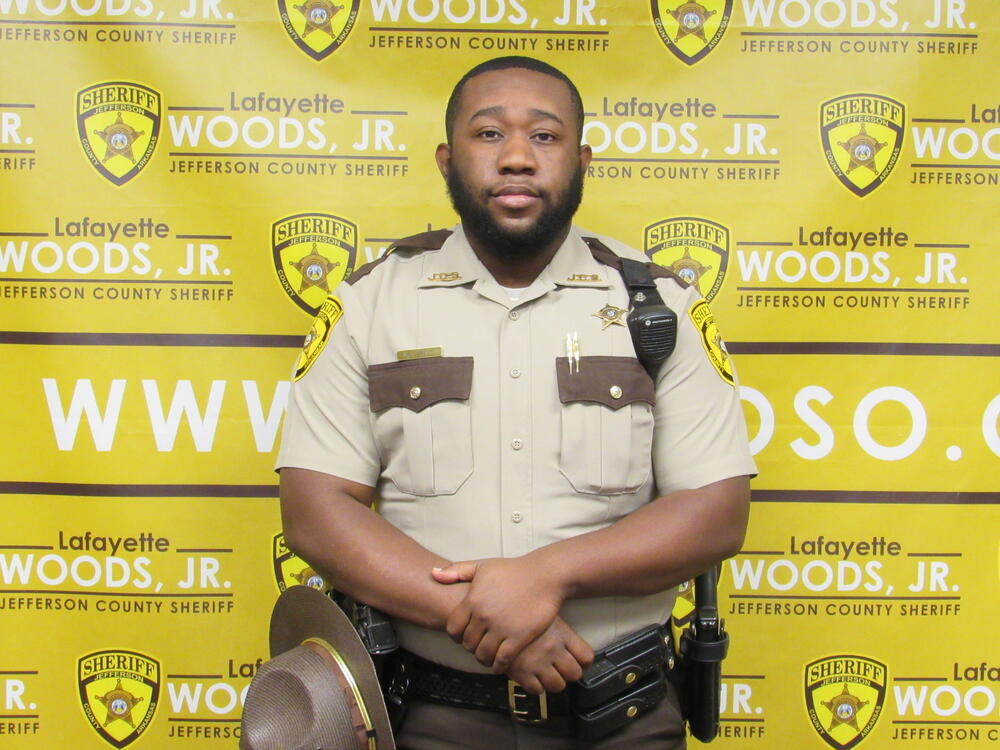 Jefferson County Deputy Nathan Jynes
The Jefferson County Sheriff's Office is pleased to announce that Nathan Jynes is the Patrol Deputy of the Month for December 2020.
Deputy Jynes has exceeded the expectations of a patrol deputy for the month of December.
Joining the Jefferson County force almost three years ago, Jynes expressed that he feels honored and proud to be recognized as the December Patrol Deputy of the Month.
"I am proud of myself for being recognized as Patrol Deputy of the Month," said Jynes. "Being recognized is always an honor. Receiving this acknowledgement numerous times throughout the year of 2020 shows me that I am capable of achieving my goals and there's no limit to what I can achieve."
Jynes stated that receiving the recognition motivates him to keep striving for greatness.
"I always try to be better than I was the day before," he said. "I am humbly thankful to receive this recognition for December. I'm even more thankful and proud to serve Jefferson County."
Patrol Lieutenant Christopher Grider says that he's proud of the accomplishments Deputy Jynes has attained for the year 2020.
"Jynes has been recognized as Deputy of the Month for six out of the twelve months of the year," said Patrol Lieutenant Christopher Grider. "He comes to work every day with a great attitude. I look forward to seeing where he will go in his career because I see him going far."
It is because of his dedication to service and his devotion to the community he serves that JCSO is proud to name Nathan Jynes as its December Patrol Deputy of the Month.
The quality of dedication is very important for the agency's long-term success. We look forward to Jynes' ability to achieve the highest level of success, and being recognized as Deputy of the Month is just the beginning. We value all our employees and are especially pleased to watch them meet the challenges presented and grow into greater individuals.
It is our sincere hope that you will join us in congratulating Nathan Jynes on his accomplishment and in wishing him continued success at our agency.
***The Patrol Deputy of the Month is chosen based on a system of points totaled each month for every ticket, warning, incident, accident, general escort, building security check, D.W.I., drug possession, domestic battery, etc.
Sincerely,
Lafayette Woods, Jr.

Sheriff