UPDATE: UTILITY ISSUE IN JEFFERSON COUNTY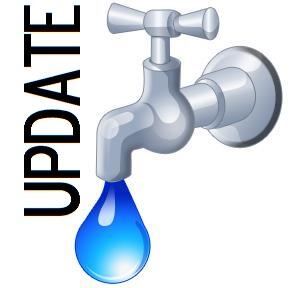 The City of Pine Bluff along with Jefferson County and other officials and stakeholders have been conducting daily meetings with Liberty Utilities in an effort to gain updates on what actions the company is taking to resolve the issue of low water pressure in the city.
Saturday, February 27, 2021
What's new since our last update
No customer-reported leaks over night
Liberty distributed a semi-trailer of water to Pine Bluff residents Friday afternoon and Saturday morning, when supplies were exhausted. Liberty ordered a second semi-trailer and a free water distribution has been scheduled for 7 a.m. to noon on Sunday, February 28 at the Liberty location at 1100 S State St. This information has been posted on Liberty's Facebook page.
Correction to yesterday's afternoon report - the By the Numbers heading said 2-25-21 - that should have been 2-26-21. It was a typo.
What's happening today
Liberty crews from Arizona, California, Illinois, and Missouri continue to canvass the community to find leaks and address them.
The three water distribution plants serving Pine Bluff remain stable with pressures at normal operating levels.
By the Numbers
Water pressures at plants as of 11:25 a.m.
- Plant 1: 54.4 PSI
- Plant 2: 67.3 PSI
- Plant 3: 59.9 PSI
Total number of leaks / breaks found to date:
- 301 customer leaks addressed
- 32 leaks on the Liberty system repaired, two under repair
- Current water production level: 13.573 million gallons