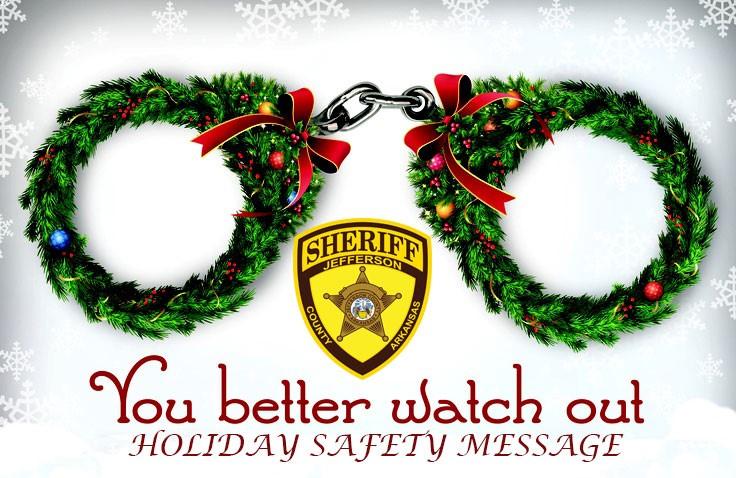 Although our agency and it's deputies have experienced a 16% decline in alcohol related traffic stops or D.W.I.'s involving impaired motorists this year opposed to this time last year, as Sheriff of Jefferson County, I would like to encourage citizens to celebrate this upcoming New Year's Eve and New Year's responsibility.
My deputies understand that with the upcoming holiday comes time for celebration with family and friends. We only ask that citizens celebrate in the safest manner possible. We ask that if you know alcohol will be involved, please plan ahead. If you find yourself at a gathering, change your mind and choose to drink then make other arrangements; safe ones! Call a cab, Uber or friend, who can act as a designated driver.
Please help us ensure that our roadways remain safe this holiday season. Help us help you and wishing you and yours a happy holiday season.