Condolences to the Kimbrell Family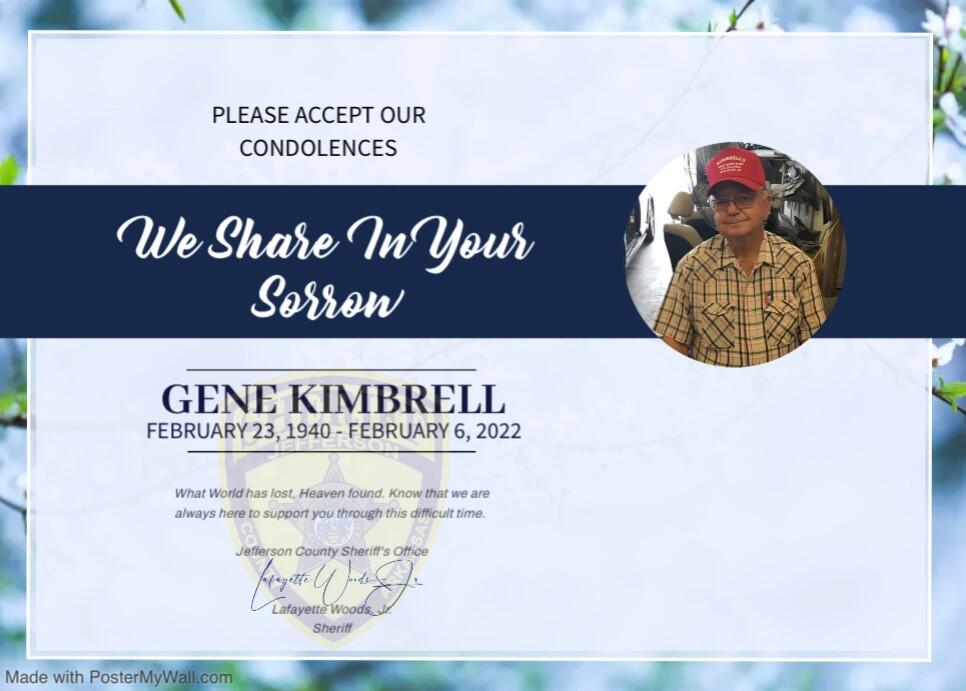 On behalf of the men and women of the Jefferson County Sheriff's Office, I would like to offer our sincere sympathies on the death of Gene Kimbrell, a highly respected local businessman who owned and operated, Gene Kimbrell's Body Shop, Incorporated for decades.
Gene and his professional staff strongly believed in their work and warranted the workmanship of the experienced craftsmen employed by Gene Kimbrell's Body Shop.
Kimbrell's always completed every project with efficiency and preciseness. Gene set an example that will continue to be an inspiration to us all.
Our hearts go out to the staff at Gene Kimbrell's Body Shop, Incorporated and the entire Kimbrell Family during this time of sorrow. May you find peace and love in the memories you cherish.
Again, please accept our sincerest sympathy for your loss.

Sincerely,


Lafayette Woods, Jr.
Sheriff