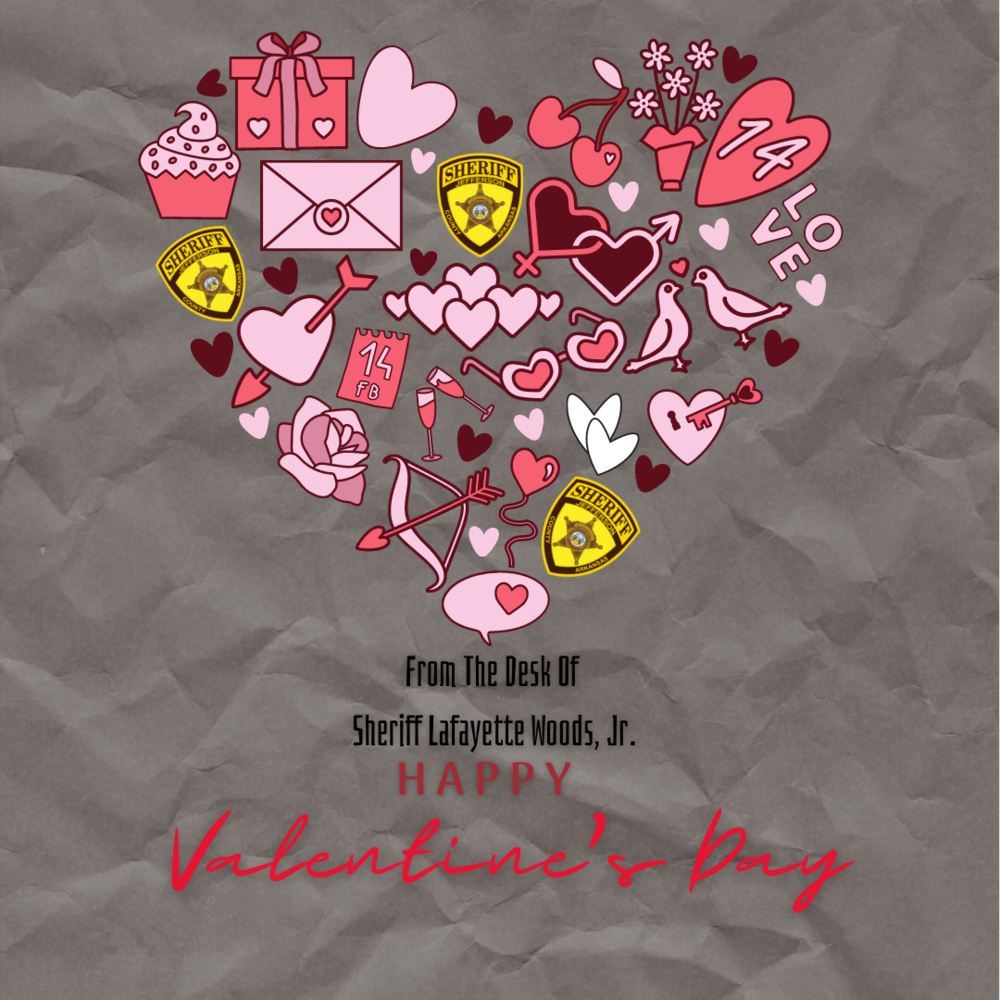 Dear Citizens,
On this special day, February 14th, we celebrate those we hold dear to our hearts, by spending time together, by sending candies or roses, and by sharing Valentine's messages of love. This ritual of expressing love and affection goes far beyond this day. Valentine's Day is also a time to show appreciation for family and friends as well.
With all of the challenges and difficulties experienced in our nation and around the world over the past couple of years, I invite you to pause today and just take a moment or two to express your love to those who you cherish. Our community is better when we love one another. Dr. Maya Angelou once said, "Love recognizes no barriers. It jumps hurdles, leaps fences, penetrates walls to arrive at its destination full of hope".
Happy Valentine's Day!
Sincerely,
Lafayette Woods, Jr.
Sheriff