Have a Safe and Happy 4th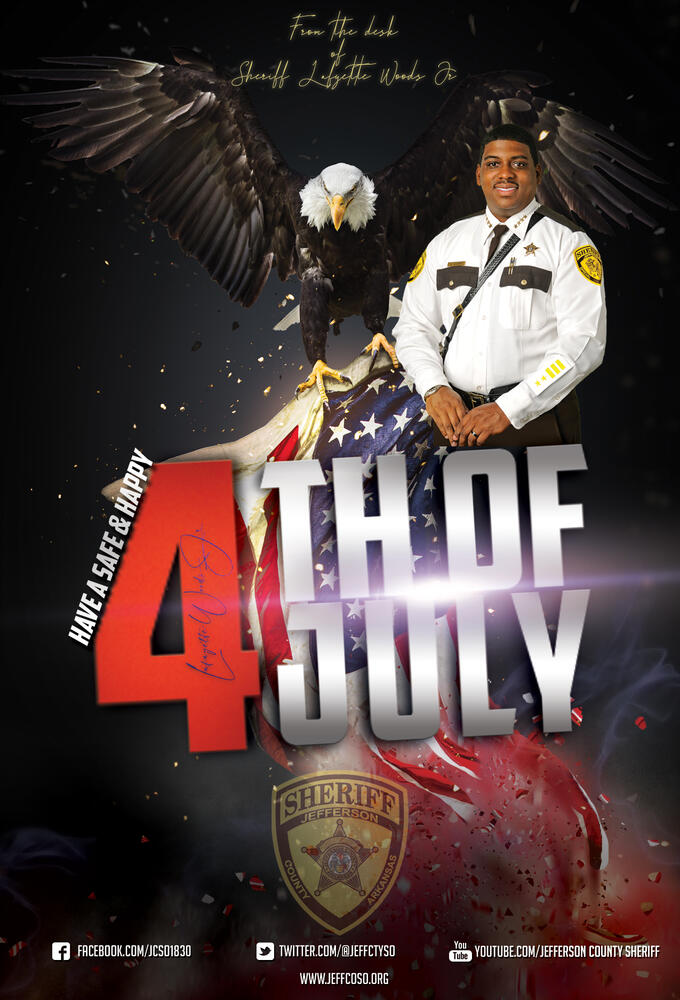 The Jefferson County Sheriff's Office wishes you and your family a safe and exciting 4th of July holiday weekend. This holiday is a celebration of our independence as a nation on July 4, 1776. To learn more about the history of Independence Day from PBS.org, click HERE.
If you are planning to spend the holiday at home with your family and plan on using fireworks, there are a few things to keep in mind to ensure you have a safe experience.
While it is legal to buy and use fireworks in the unincorporated areas of Jefferson County, there are some areas where the use of fireworks outside any city limits is prohibited. This includes within six hundred feet (600') of any church, hospital, asylum, public school, or within two hundred feet (200') of where fireworks are stored, sold, or offered for sale. No person shall ignite or discharge any permissible articles of fireworks within, or throw the fireworks from, a motor vehicle while therein, nor shall any person place or throw any ignited article of fireworks into or at a motor vehicle or at or near any person or group of people. In shall also be unlawful to offer for retail sale or to sell any fireworks to children under twelve (12) years of age or to any person known to be intoxicated or irresponsible.
Remember that fireworks can pose a fire and safety hazard to those who use them. Use caution when shooting fireworks, and be sure to follow these recommended safety tips from FireworksSafety.org:
Read cautionary labels and performance descriptions before lighting a firework.
Never give fireworks to children.
Wear safety glasses when shooting fireworks.
Use the fireworks outdoors, away from buildings and vehicles.
Dispose of fireworks safely (wet them down and place them in a metal trash can until the next day).
We caution anyone who is traveling this holiday weekend, to remember to always wear your seat belt and never drink and drive - instead, call a designated driver to get you home safely. Not only do you risk your life when you drive impaired, but you are also putting the other drivers and passengers you share the roadway with at risk, too.
The Jefferson County Sheriff's Office wishes everyone a fun and safe 4th of July weekend!


Lafayette Woods, Jr.
Sheriff