Congratulations Chief Denise Richardson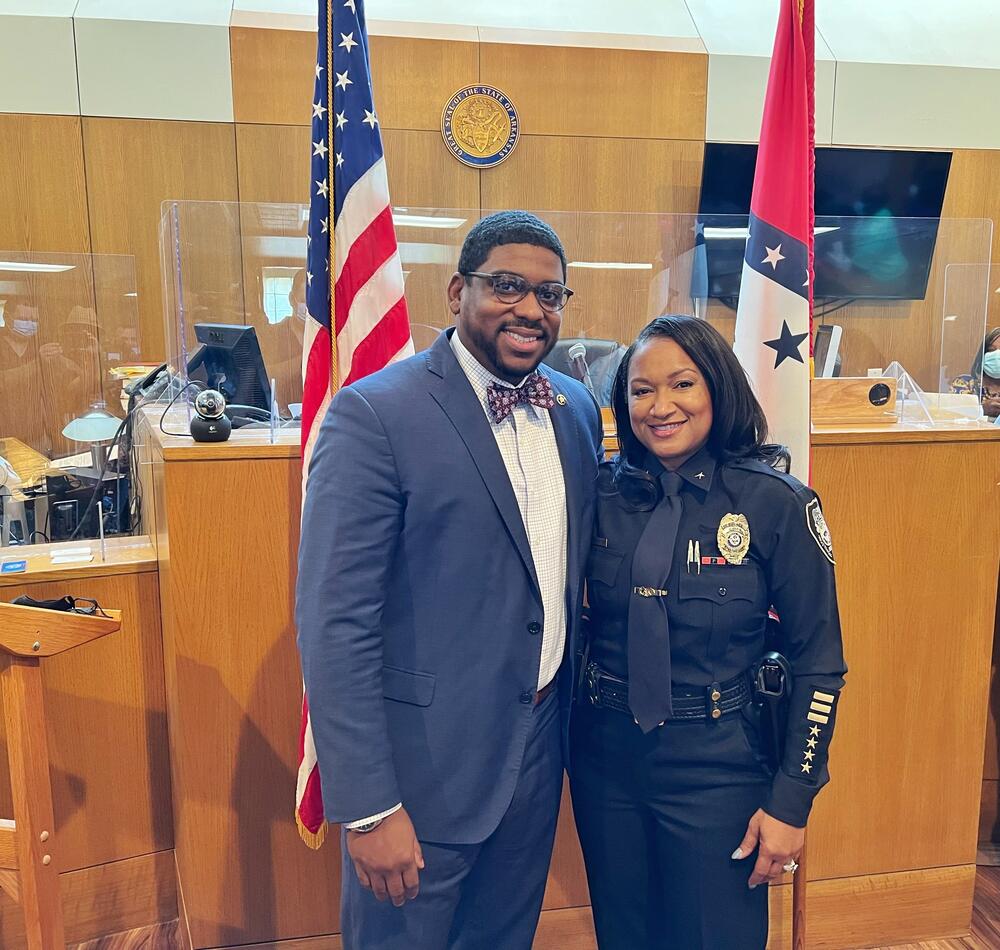 Sheriff Lafayette Woods, Jr. (left) Pine Bluff Police Chief Denise Richarson (right)
(Deltaplex News Photo Credit/Luke Matheson)


Please allow me this point of personal privilege to publicly congratulate our city's newest top cop, Chief Denise Richardson on her appointment as Chief of the Pine Bluff Police Department.
I would also like to thank the Honorable Shirley Washington for her appointment of Chief Richardson and her leadership as the Mayor of our beloved city.
Selecting a Police Chief is easily one of the most important decisions any mayor of a city can make. The role of chief is critical to the safety and quality of life of a city. Demands on police departments has escalated in recent decades along with concerns about procedural justice and fairness.
No other municipal department has so much at stake, consumes so many resources or carries with it the potential for large liability exposure. Hence, getting the selection right is critical for the success of our city.
People are the foundation on which leadership is built, good leaders cultivate good followers. Chief Richardson, a long-time friend and colleague has dedicated her life to public service. With more than 28 years with the Pine Bluff Police Department, she has a wealth of knowledge and experience coupled with the poise and calm leadership capacity that is required in this new role.
Congratulations to Chief Richardson on her appointment. Her ascension is an inspiration to all who wish to grow in this profession. I am confident that she will be a leader to usher in positive change while helping to cultivate future leaders. I look forward to working with her and continuing our partnership with the Pine Bluff Police Department.

Sincerely,



Lafayette Woods, Jr.
Sheriff