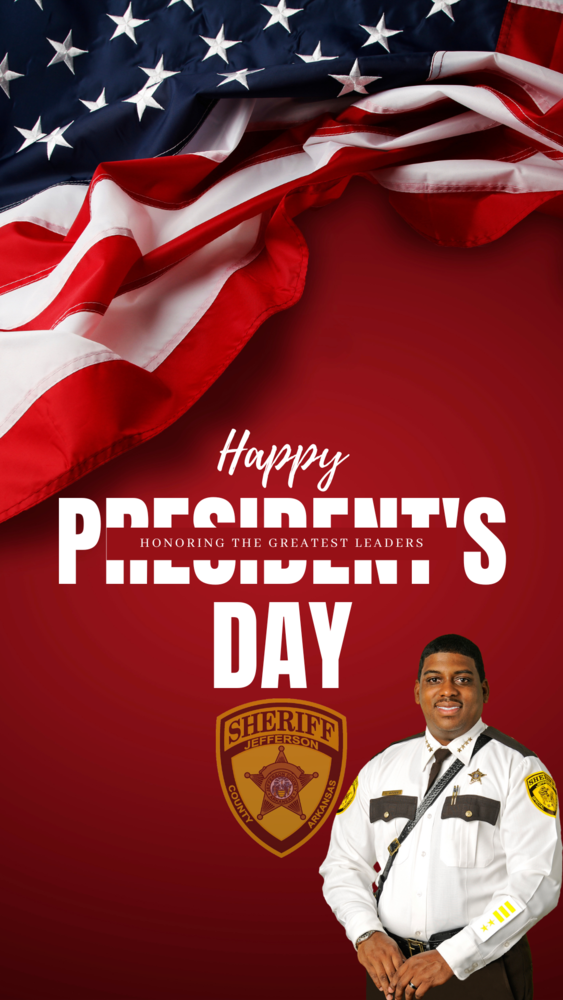 Dear Citizens:
As Sheriff of Jefferson County, Arkansas, I would like to take a moment to reflect on the importance of Presidents' Day and its significance in our Nation's history. This day serves as a reminder of the great leaders who have served as presidents of the United States, and the contributions they have made to our country.
Presidents' Day is an opportunity to celebrate the ideals of democracy and freedom that are at the heart of our nation. We honor the legacy of past presidents who have worked tirelessly to uphold these values, and we reflect on the progress that has been made, as well as the challenges that still lie ahead.
As we observe this important holiday, I would also like to call for prayers for former President Jimmy Carter, who has been placed in hospice. President Carter has dedicated his life to public service, and his contributions to our country are immeasurable. He is a true American hero, and I join with others in expressing our gratitude for his selfless service to our country.
On this Presidents' Day, let us remember the importance of our nation's leadership, and let us honor those who have served and continue to serve our great country with dedication, sacrifice, and honor.
Sincerely,



Lafayette Woods, Jr.
Sheriff