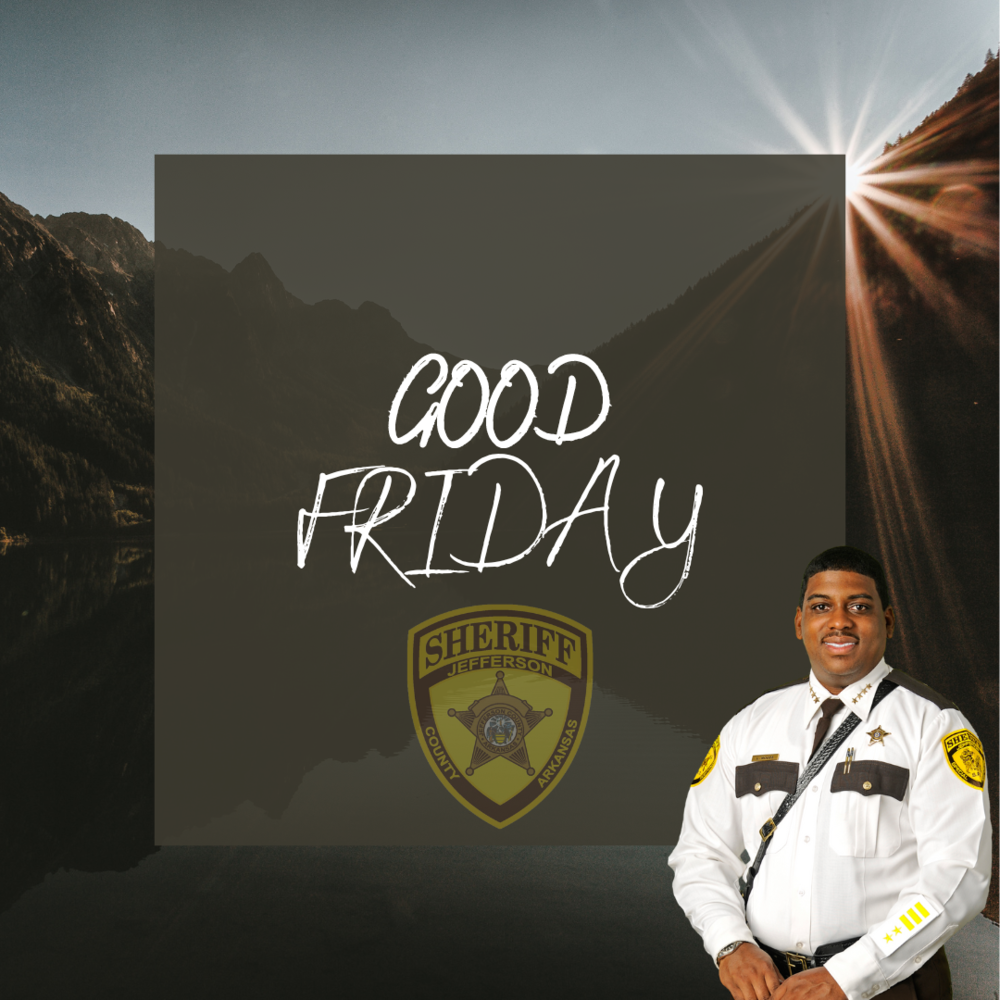 Dear Citizens,
As Sheriff of this community, I want to take a moment to acknowledge Good Friday, a day that holds great significance for Christians around the world.
Good Friday marks the crucifixion of Jesus Christ and is a solemn reminder of the sacrifices he made for the betterment of humanity. It is a time for reflection, contemplation, and gratitude for the blessings we have in our lives.
As we observe this holy day, let us come together as a community to reflect on our own actions and how we can make a positive impact on those around us. Let us remember the importance of compassion, forgiveness, and love in our daily lives.
On behalf of the Jefferson County Sheriff's Office, I wish you a peaceful and meaningful Good Friday. May we all find inspiration in the selflessness and love that Jesus exemplified, and may we strive to make our community a better place for all.
Sincerely,



Lafayette Woods, Jr.
Sheriff