Open letter to City of Pine Bluff, expressing condolences for the loss of Officer Crystal Wyrick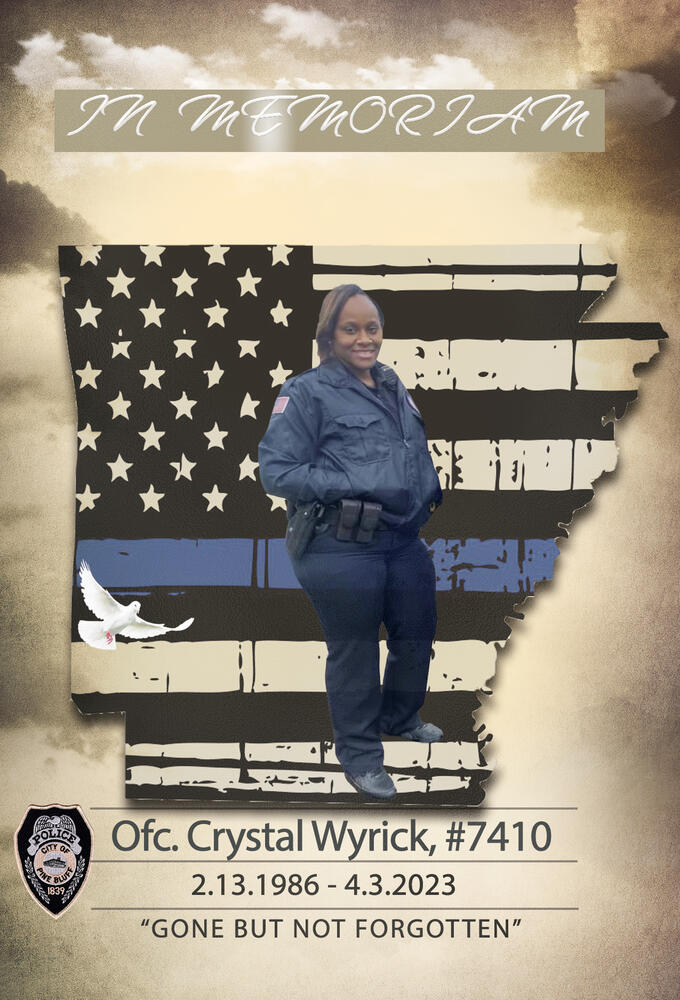 To the Pine Bluff Police Department and the Wyrick Family,
On behalf of the Jefferson County Sheriff's Office, I extend my deepest condolences to Mayor Shirley Washington, Chief Denise Richardson, the entire Pine Bluff Police Department, and the Wyrick Family in the wake of the untimely loss of Officer Crystal Wyrick, Badge #7410.
As Sheriff of Jefferson County, I want to express my heartfelt sympathy to you all during this difficult time. Officer Wyrick's dedication and service as a 5-year veteran with the Pine Bluff Police Department, serving in the Swing Shift Patrol Division, is deeply appreciated and will not be forgotten. Her commitment to protecting and serving the community is commendable, and her loss is felt deeply by all.
We also send our prayers and thoughts to the Wyrick Family and those who knew Officer Wyrick best. We understand that this loss has left a void in your lives that cannot be easily filled. Please know that you have the support of the entire law enforcement community during this challenging time.
Officer Wyrick will always be remembered, and her legacy will live on in the hearts of those she served and protected. Her service to the citizens of Pine Bluff will not be in vain, and her memory will continue to inspire us in our commitment to public service and safety.
Once again, please accept my sincere condolences, and know that you are in our thoughts and prayers. If there is anything the Jefferson County Sheriff's Office can do to support you during this time, please do not hesitate to reach out.
With deepest sympathy,



Lafayette Woods, Jr.
Sheriff