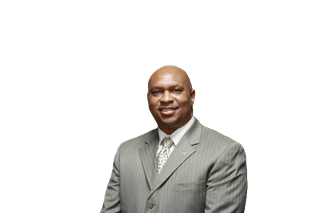 Dear Citizens:
2015 marked another year of progress for the Jefferson County Sheriff's Office, as we celebrated some major accomplishments with a community of supporters.
In that spirit, I would like to thank the men and women of the Jefferson County Sheriff's Office for their unwavering dedication, service to, and protection of others.
As we forge ahead into this New Year, I am proud to share a list of accomplishments and work achieved by our office this past year:
395,203.5 Number of miles logged on patrol
265,962 Number of mile logged for Transport, Civil and Warrants Divisions
32 Number of Community Service Presentations
8,061 Number of calls responded to
50 Number of special events covered
37,411 Number of Business/Residential Security Checks
2,561 Number of initiated traffic stops by Uniformed Patrol Division
62 Number of Felony Arrests
278 Number of Misdemeanor Arrests
1,462 Number of Felony Warrant Arrests
971 Number of Misdemeanor Warrant Arrests
31 Revocation Court
83 Number of Alcohol/Drug/Mental Commitments
344 Subpoena Service
295 Order To Deliver
1,578 Civil Papers Served bringing in $52,100.00 in revenue
802 Senior Citizen Residential Checks
The County Sheriff's Office budget is arguably one of the largest office budgets of the county constitutional officers. Additionally, county jail operations are one of the largest financial burdens on county government in Arkansas, which is why this administration has worked tirelessly to identify initiatives and partnering programs to increase our overall revenue streams through the following:
Program 2015 Revenue/Completions
Pay-For-Stay $18,984.52
Clean Team $22,125.90
Inmate Commissary $86,113.42
HomeWAV Inmate Video Visitation $73,051.16
County Recycling Labor $15,980.55
Social Security Incentive Program $10,800.00
Dept. of Corrections Collections $1,101,428.00
U.S. Marshals Service Collections $263,938.40
Sheriff's Office Fines & Fees $271,172.96
Guilty Fee ($5) $277,917.45
Other Fees $18,716.00
Extraditions $1,250.00
Inmate Medical Reimbursement $6,866.02
Deadbeat "Child Support" Program "Included in Warrants"
Adopt-A-Grandparent "Senior" Program 802 Checks
Juvenile Justice Center Revenue $1,478,323.23
Total Revenue $3,615.277.11
In an effort to enhance the quality of life for all citizens, while investigating, disrupting and dismantling drug trafficking organizations and other violent offenders operating in Jefferson County, we established partnerships with multiple federal agencies to include:
U.S. Marshals Service, who provided resources to our very own S.O.R.E. Sex Offender Residency Enforcement Operation to ensure the safety of the children of Jefferson County.
Gulf Coast HIDTA Initiative, partnering with the Drug Enforcement Administration (DEA) netting the seizure of historic amounts of illicit drugs and over a million dollars in currency and seized assets ultimately used to enhance investigative operations in Jefferson County.
Finally, I would like to thank the residents of our community for their support and efforts in helping make Jefferson County a safer place to live, work and visit.
As always, please call on our office anytime we can be of service.
Gerald Robinson