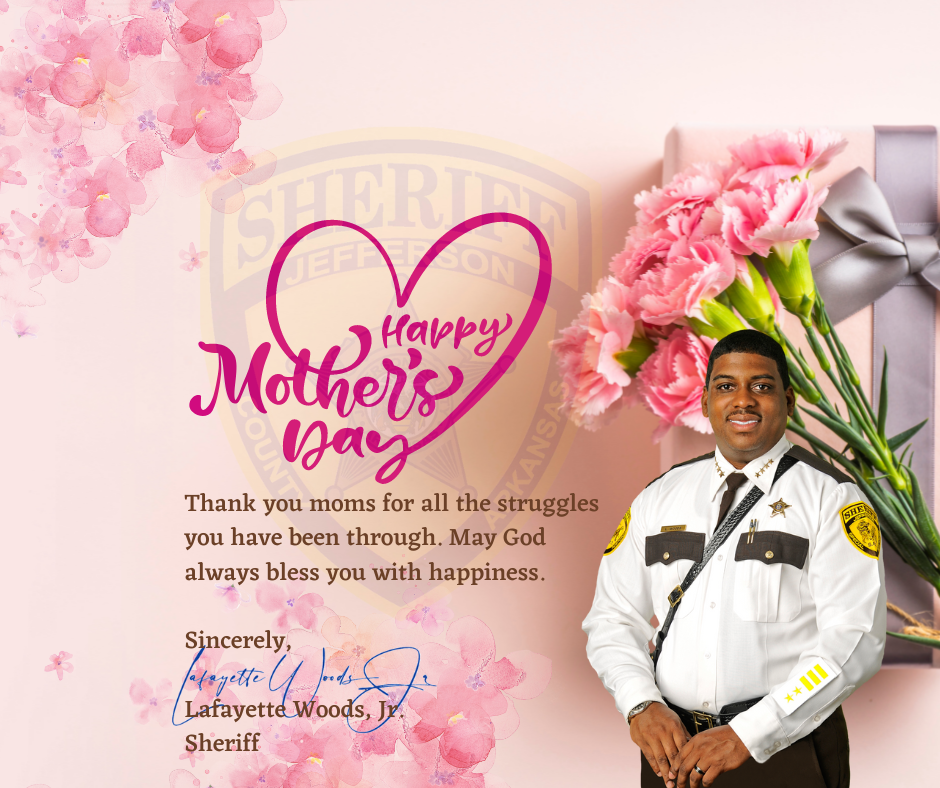 Dear Mother's,
Happy Mother's Day to all the amazing mothers in Jefferson County! On this special day, my entire staff and I would like to take a moment to recognize and appreciate all the hardworking mothers who play an essential role in our community.
As mothers, you are the backbone of our families and our communities. You are the ones who tirelessly work to provide for your children, teach them important life lessons, and create a safe and loving home environment. Your love, dedication, and commitment to your families are truly admirable, and we are honored to have you as members of our community.
We know that being a mother is not an easy job, especially during these challenging times. But we want you to know that we see you, we appreciate you, and we are here to support you in any way we can.
So, to all the mothers in Jefferson County, we wish you a very Happy Mother's Day! You are valued, loved, and cherished, not just today, but every day.
Sincerely,



Lafayette Woods, Jr.
Sheriff