Sheriff Woods' Statement on the loss of former Lincoln County Sheriff Leonard Hogg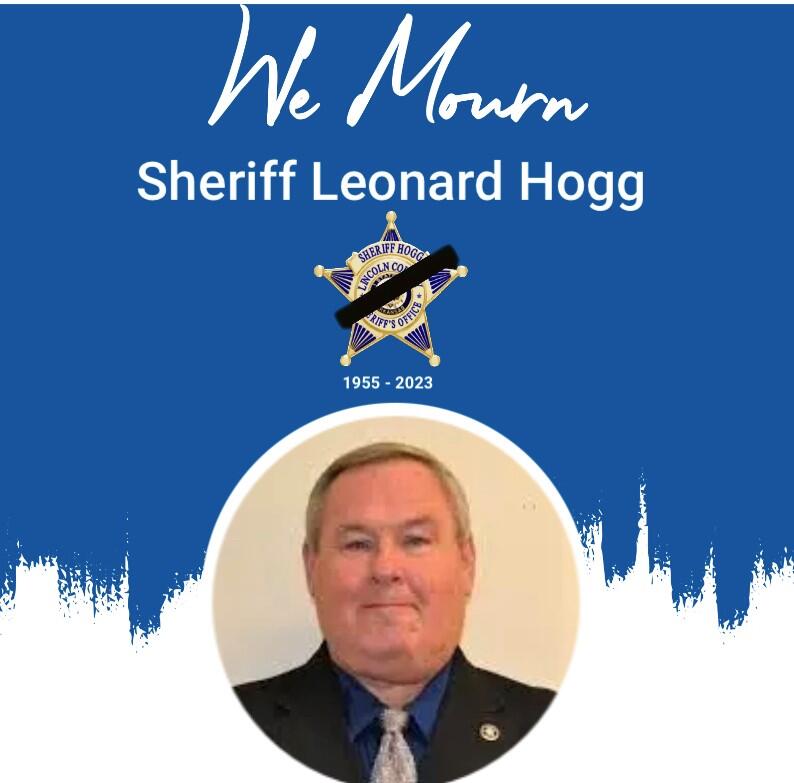 To our Lincoln County Neighbors,
It is with heavy hearts that we join you in mourning the passing of former Lincoln County Sheriff Leonard Hogg. As Sheriff of Jefferson County, I extend my deepest condolences to Sheriff Hogg's family, friends, and colleagues in Lincoln County.
Sheriff Hogg was a dedicated law enforcement officer with an impressive career spanning over four decades. He served the people of Arkansas with distinction, starting as a trooper with the Arkansas State Police and rising to the rank of captain overseeing the Troop E-Highway Patrol Division. His dedication, hard work, and commitment to public service was evident in every aspect of his career.
In 2014, Sheriff Hogg was elected as the Lincoln County Sheriff and served three terms before retiring in 2022. During his tenure, he made significant contributions to the safety and security of the citizens of Lincoln County. He was respected and admired by his colleagues and the community alike for his professionalism, integrity, and unwavering commitment to serving his community.
Sheriff Hogg's passing is a great loss to the law enforcement community in Arkansas. His legacy will be remembered for years to come, and his contributions to public safety will never be forgotten.
On behalf of the Jefferson County Sheriff's Office, I offer my sincere condolences to Sheriff Hogg's family, friends, and colleagues. Our thoughts and prayers are with them during this difficult time.

Sincerely,



Lafayette Woods, Jr.
Sheriff