SHERIFF'S RESPONSE TO BATON ROUGE SHOOTING DEATH OF 3 OFFICERS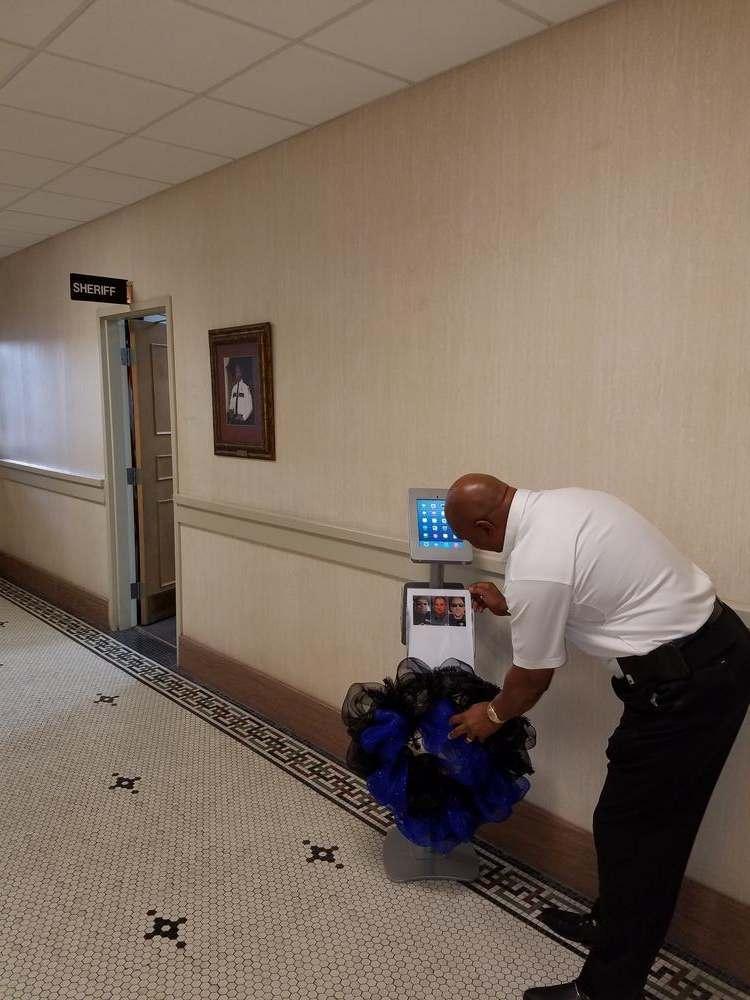 Pictured Above: Sheriff Gerald Robinson fluffing out wreath displayed outside sheriff's office in honor of fallen Baton Rouge Officers.
Dear Citizens:
Yesterday, three fellow law enforcement officers from the Baton Rouge Police Department were killed in the line of duty, while 3 other officers were wounded by a reported lone gunman. This senseless act of violence comes just after one week of the shooting deaths of five Dallas Police Department Officers who were ambushed and fired upon by another reported lone gunman. As a veteran law enforcement officer and the chief law enforcement officer here in our great County of Jefferson, Arkansas, I recognize the disconnect between some citizens and local law enforcement.
Law enforcement-citizen conflict is at an all-time high, resulting in homicidal acts at the hands of local law enforcement, which is very unfortunate to say the least. The relationship between public citizens and law enforcement, particularly its violent nature has under continual re-examination. Law enforcement-citizen violence and related concerns have become prime topics of conversation more and more. In recent years, the relationship between law enforcement and citizens has come under much scrutiny due to the significant number of killings by and of police officers. Another factor is changes affecting local government and civil liability, which have put local governments and employees under greater legal jeopardy where use of force is applied.
Public safety is our most vital public service and at every arena of public life, it is important to implement measures to ensure public security so that health and normal life is always maintained. A threat on law enforcement is not just a threat of its members but a threat on against all human life and property. Acts of violence against police underscores the danger that we as law enforcement officers confront daily. We must unite and call for calm.

Gerald Robinson
Sheriff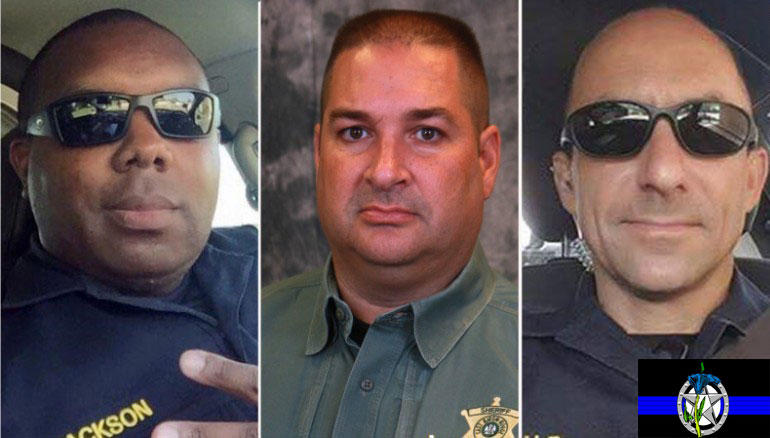 Pictured Above: Montrell Jackson (left), Brad Garafola (middle), Matthew Gerald (right)