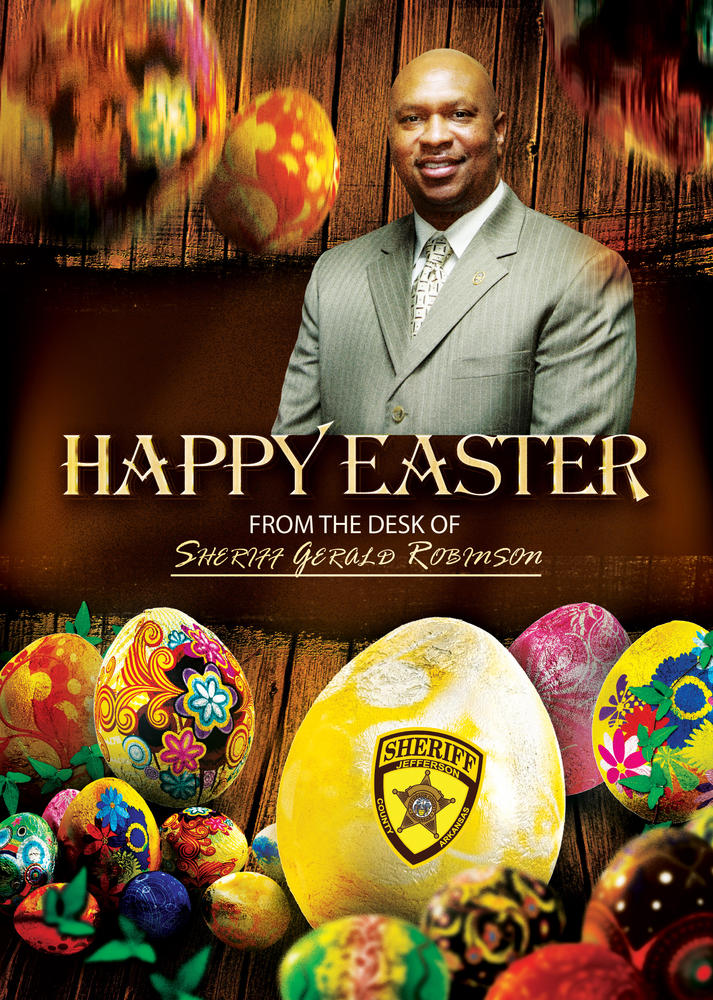 Dear fellow citizens,
Today we celebrate Easter, a foundation of Christian faith that reflects on the resurrection of Jesus. This is a significant time because the resurrection of Jesus established him as the powerful Son of God and is cited as proof that God will judge the world in righteousness.
We as a people, must ensure that we are doing everything right and pleasing to the eyes of our Lord during our days here on earth, so that one day we will be able to secure our place in Heaven.
May you feel the hope of new beginnings, love and happiness during this joyful Easter holiday.
Gerald Robinson
Sheriff