HAPPY ADMINISTRATIVE PROFESSIONAL DAY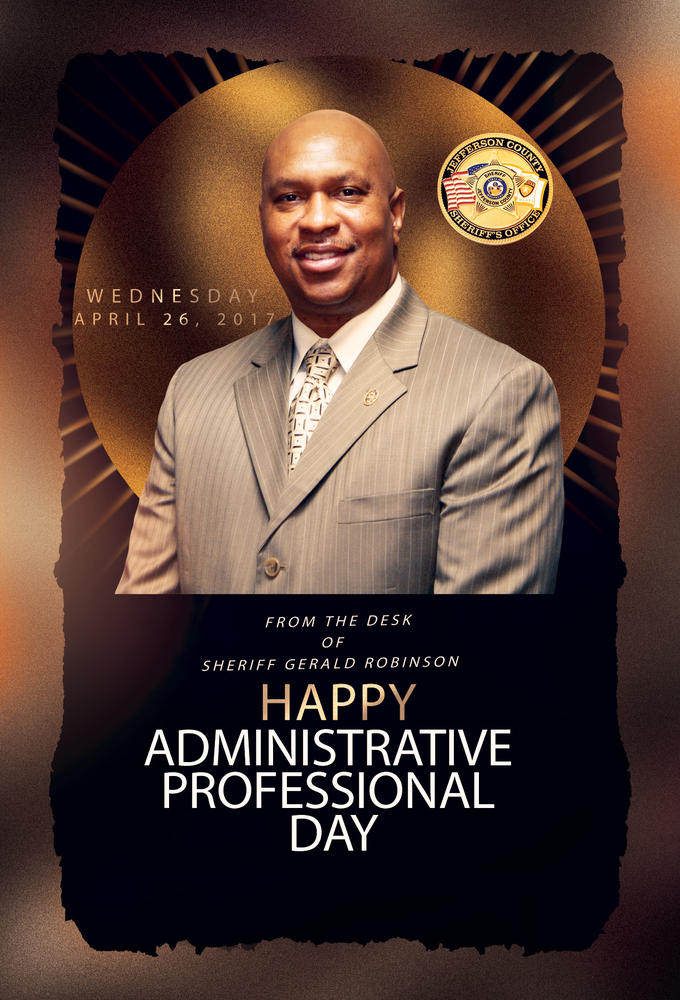 To my staff,
Today in observance of Administrative Professional Day, a day highlighting the important role of secretaries, assistants, receptionists, and other administrative support, I send a heartfelt thanks to my entire staff.
One of the nicest things about having someone like you to work with is knowing that everything is in capable hands.
You give so much of your time, energy and talents to your job... Thank you for all you do!
Happy Administrative Professionals Day!
Gerald Robinson
Sheriff