Extending Condolences for the loss of WHPD Lieutenant Mark Bradley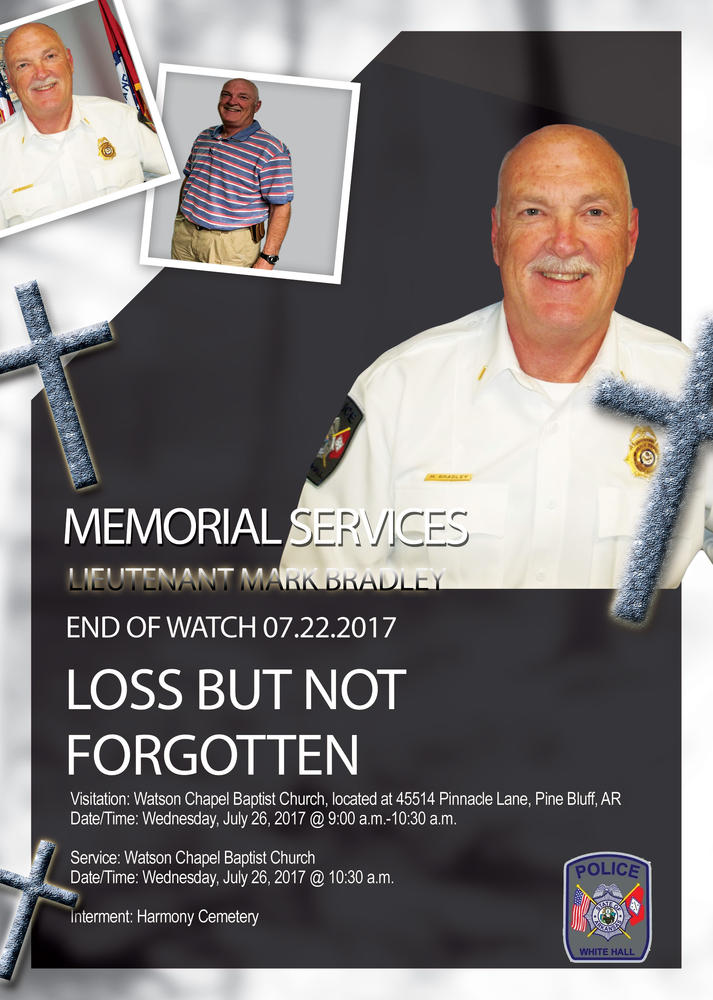 To the Bradley Family and Chief Richard Wingard,
I would like to express, on behalf of the men and women of the Jefferson County Sheriff's Office, our deepest condolences on the loss of Lieutenant Mark Bradley, 57. Lieutenant Bradley was killed in single automobile accident on Saturday, July 22, 2017. Many of us here knew Mark personally, and his respect and knowledge in public safety was well-recognized among all that knew him.
Lieutenant Bradley began his law enforcement career with the Jefferson County Sheriff's Office in 1988 and later went on to work for the Pine Bluff Police Department and White Hall Police Department (WHPD), all who benefited from his loyalty and commitment.
Lieutenant Bradley is survived by his wife, two daughters, one granddaughter, and a host of other family and friends. He leaves behind a legacy which will long endure the passage of time and will remain as a comforting memory to all who knew him.
Again we extend our deepest sympathies to the Bradley family and the entire WHPD during this period of mourning. Lieutenant Bradley will be deeply missed.
Sincerely,
Gerald Robinson
Sheriff