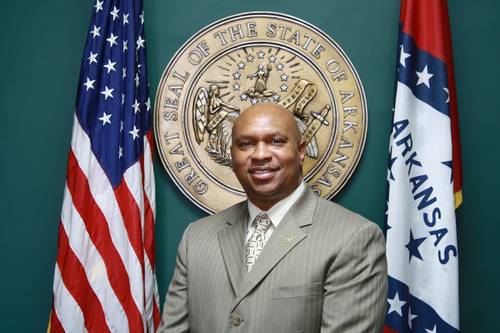 Dear Citizens:
Hi, I'm Gerald Robinson, your Jefferson County Sheriff. Welcome to our agencies website. We have been in existence for 181 years. Our mission is to provide the citizens of Jefferson County with excellence. Our public service is through the aggressive pursuit of violators of the law and the prevention of crime and disorder. This is accomplished by a partnership with the sheriff's office and the public to enhance the quality of life, reduce the fear of crime and preserve the peace.
The Jefferson County Sheriff's Office will maintain the highest standard of integrity and respect the rights of each individual. Our services will be rendered with courtesy, professionalism and in adherence with the U.S. Constitution and the State of Arkansas.
Our website has been designed to serve as your cyber highway for information regarding our day to day operations, community involvement, goals and initiatives.
We think the new site much better reflects our personnel and the overall direction of this agency. It's still a bit of a work-in-progress. We have also added a social networking feature to our site through facebook.
In closing, our staff is constantly reminded of their responsibility to public service and other key factors. The single most important factor that our staff and others who hold commissions as Deputy Sheriff's and/or Special Deputies is that they represent the Jefferson County Sheriff's Office and are expected to do so with honesty and integrity. Therefore, they are required to provide prompt professional service to the citizens in all instances.
Please enjoy as you navigate through our website.
Thanks again,

Gerald Robinson, Sheriff