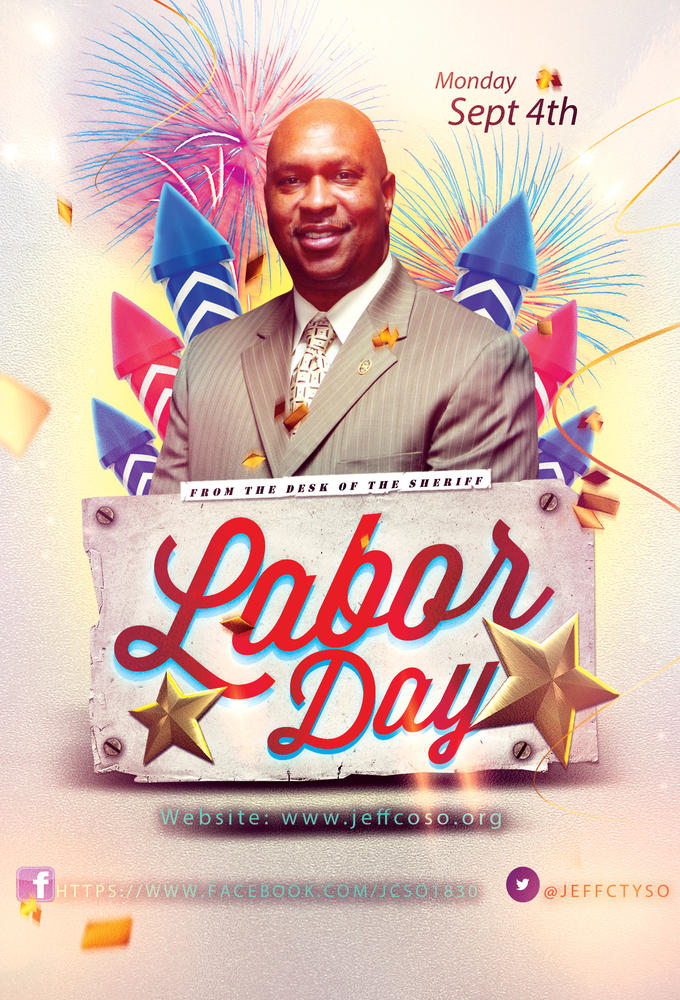 Dear Citizens,
As your sheriff, I would like you and your family to enjoy a safe Labor Day Weekend. I would also like to share some little known facts about Labor Day. Did you know that the first celebrated US Labor Day was on Tuesday, September 5, 1882 in New York City, planned by the Central Labor Union.
Another fact concerning Labor Day is that 10,000 workers marched from City Hall all the way to 42nd Street and then met with their families in Wendel's Elm Park for a picnic, concert, and speeches.
In 1887, Oregon was the first state to celebrate Labor Day as a legal holiday.
Again, please enjoy this upcoming Labor Day and celebrate responsibly.
Thank you,

Gerald Robinson
Sheriff