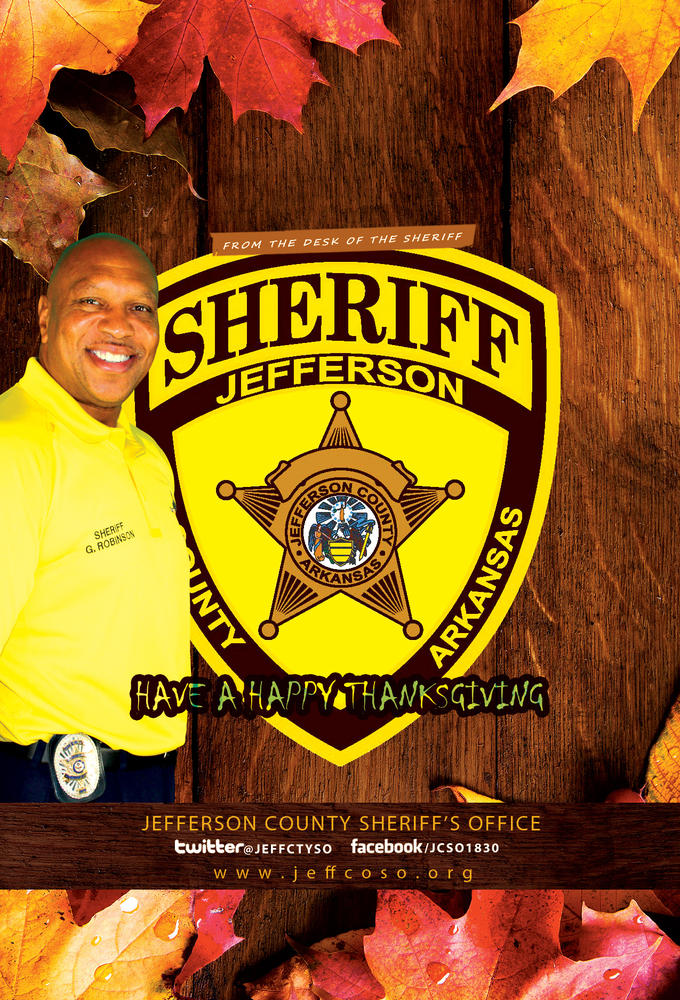 Dear Citizens:
Thanksgiving Day, which began as a day of giving thanks for the many blessings of the harvest and of the preceding year, is a national holiday celebrated in our country. History reminds us that in 1621, the Plymouth colonists and Wampanoag Indians shared an autumn harvest feast that is acknowledged today as one of the first Thanksgiving celebrations in the colonies. In 1863, in the midst of the Civil War, President Abraham Lincoln proclaimed a national Thanksgiving Day to be held each November.
Your confidence, citizenship, support, and friendship mean the world to us. Thank you for enabling us to do what we love every day; provide your public safety/service needs.
From all of the men and women at the Jefferson County Sheriff's Office, we wish you blessings of health, happiness, and success on this Thanksgiving.
Please have a safe and happy Thanksgiving Day!
Gerald Robinson
Sheriff