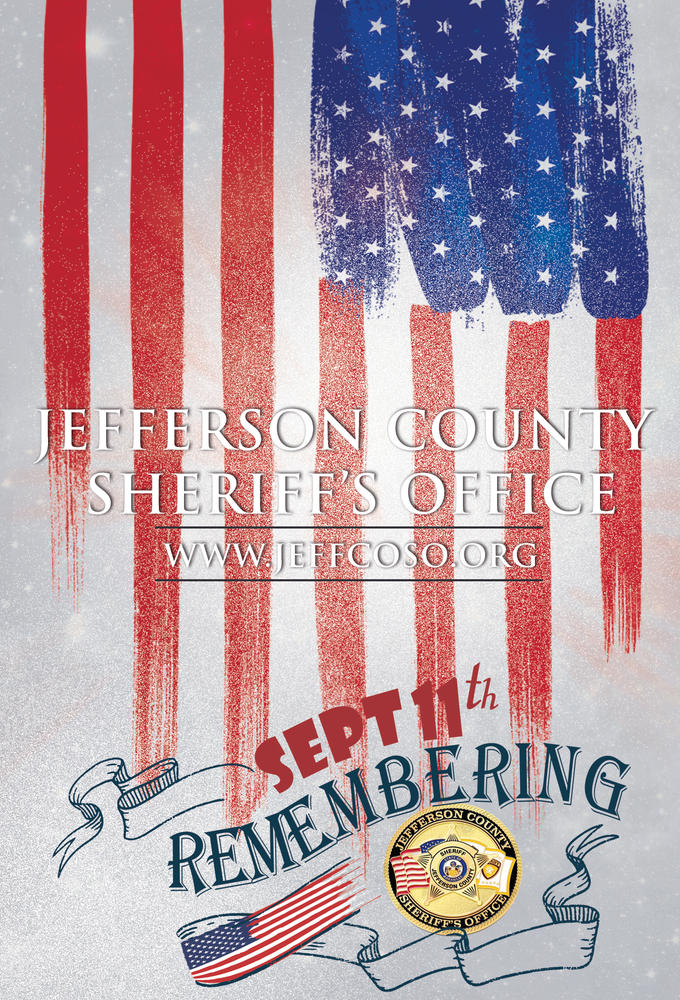 Dear Citizens of Jefferson County,
17 years ago today on September 11, 2001 our country and its citizens were victims of a series of four coordinated terrorist attacks by the Islamic terrorist group al-Qaeda. Those attacks claimed the lives of 2,996 people, injured over 6,000 others, and caused at least $10 billion in damage to multiple infrastructures.
As the 31st Sheriff of Jefferson County Sheriff's Office and an Army Veteran, we pause in operations to memorialize the brave victims and military service members who lost their lives in the wake of the 9/11 attacks.
"We will never forget the victims of the 9/11 terrorist attacks and the families who suffered from the terrorists actions. We also pay tribute to our military service members who died and those who served protecting our freedoms."


Gerald L. Robinson
Sheriff