JEFF CO. SHERIFF URGES PRAYERS FOR VICTIMS OF HURRICANE FLORENCE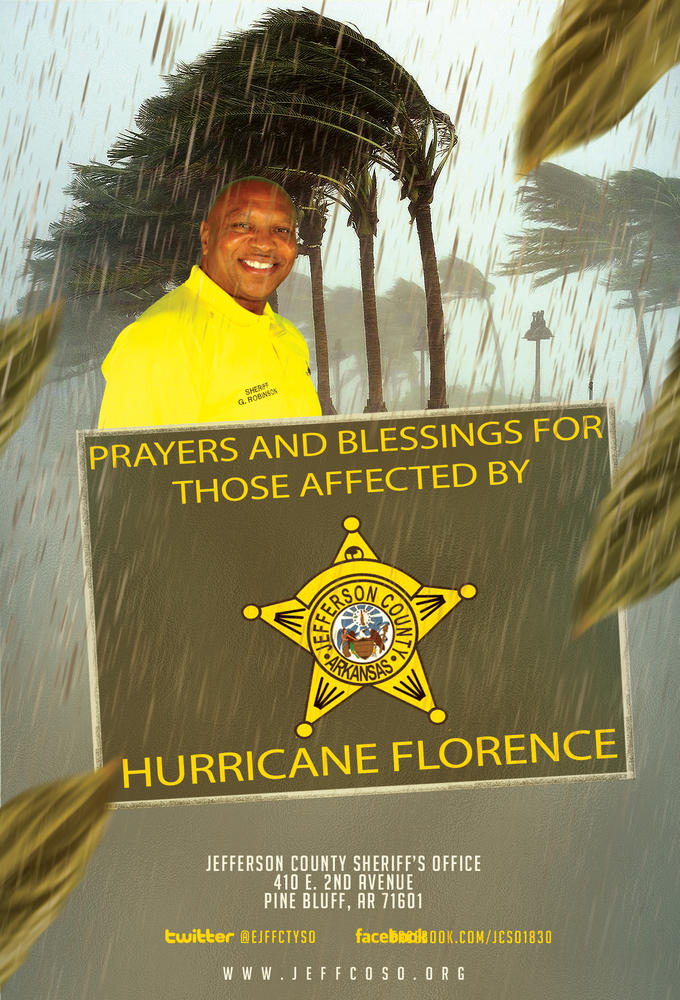 Dear Citizens:
Jefferson County Sheriff Gerald Robinson said he and his department are praying for all those affected by Hurricane Florence and urged all people of good will "to join me in prayer."

"There have been understandable concerns about Hurricane Florence on the Carolina coast and impacting people," he said. "According to the latest reports, winds have topped 73 mph. They have also reported at least 4 deaths caused by the hurricane. We are praying for the souls of victims, for their families and all people who are being affected by the hurricane."
"Holy One, you are our comfort and strength in times of sudden disaster, crisis, or chaos. Surround us now with your grace and peace through storm or earthquake, fire or flood. By your Spirit, lift up those who have fallen, sustain those who work to rescue or rebuild, and fill us with the hope of your new creation; through Jesus Christ, our rock and redeemer. This is our prayer."
Sheriff Robinson said that in the past his agency has assisted neighboring states facing natural disasters and is prepared to help victims however they can.

Humbly Submitted,

Gerald L. Robinson
Sheriff