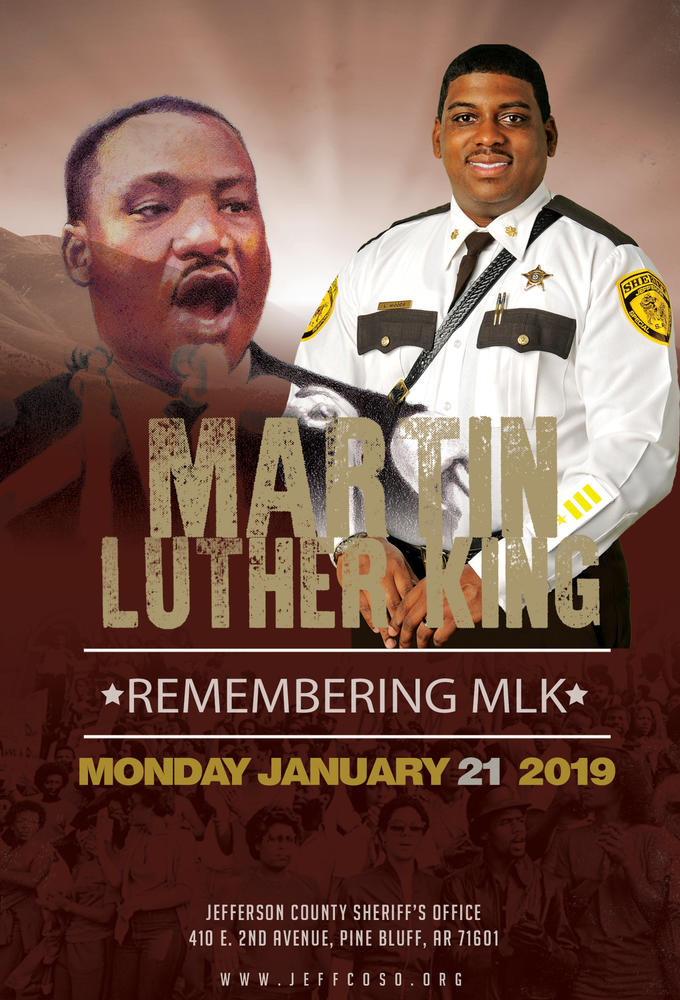 My fellow citizens, today we celebrate the testament of a true leader, the Reverend Dr. Martin Luther King, Jr. As we celebrate "Dr. Martin Luther King, Jr. Day", let us not forget about the many sacrifices that he made towards civil rights.
Dr. King was able to be the leader he was, take the risks he did, and ultimately make the final sacrifice, because he knew who called him and who he followed. He knew that the sacrificial death and resurrection of Jesus was a living presence in his life and gave him the hope to follow.
Today and every year we honor, reflect and celebrate the life and legacy of Dr. King, which will remain deeply woven into the fabric of our history.
I'm reminded of a quote by Dr. King that says, "the ultimate measure of a man is not where he stands in moments of comfort and convenience, but where he stands at times of challenge and controversy". We must not be afraid to look in the face of challenge and controversy.
Dr. King spoke these words in the last speech before he was assassinated, during which time he seemed aware that his life is soon to end. He says that the worth ("measure") of any person lies in the courage they show in continuing to stand up for what they believe when the going gets tough. It's easy to mouth the right sentiments when you are safe and comfortable, but harder otherwise.
Happy Martin Luther King, Jr. Day!!
Lafayette Woods, Jr.
Sheriff