JCSO mourns the loss of retired Deputy Michael Keith Waller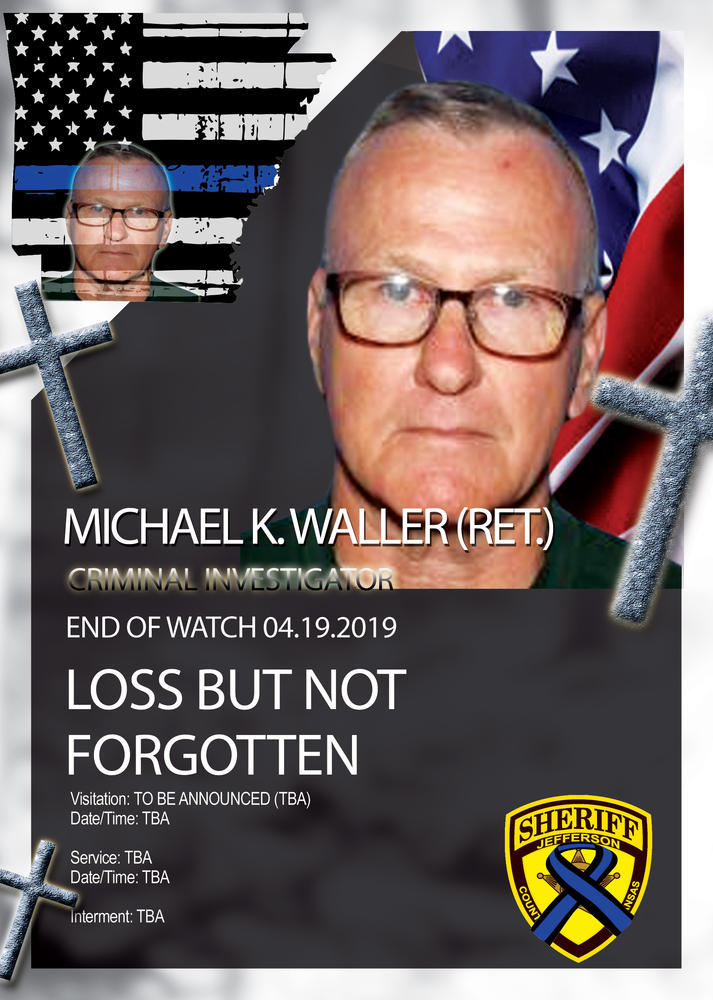 It is with heavy hearts that we share the news of the untimely passing of retired Deputy Sheriff Michael Keith Waller. Michael passed away following injuries he sustained during a hit-and-run motorcycle accident in Pulaski County, Arkansas.
Waller began his law enforcement career on June 15, 1974 as a patrolman with the Pine Bluff Police Department, where he also served as a field training officer until his separation of employment.
On August 31, 1979, Waller joined the Jefferson County Sheriff's Office. He was originally assigned to the Uniformed Patrol Division and later joined the Criminal Investigation Division as a criminal investigator. Waller served as a criminal investigator until medically retiring on June 21, 1991.
During his career, Waller served with distinction, often being recognized by neighboring law enforcement partners for his assistance. Among his many accomplishments, training, and experience, Waller was trained in clandestine drug labs and criminal investigations. He was also a member of the International Association of Arson Investigators and the Arkansas Sheriff's Association.
Michael was a dedicated public servant, who performed his duties in a manner that brought honor to the entire agency and law enforcement profession. He leaves behind a legacy that will long endure the passage of time, while remaining a comforting memory to all that knew him. He will be deeply missed and his passing merits the grateful tribute of the Jefferson County Sheriff's Office, as we pause in our operations to mourn this loss.
Our thoughts and prayers are with Michael's family and many friends.
Funeral services for Michael K. Waller are to be announced.
Sincerely,


Lafayette Woods, Jr.
Sheriff