CELEBRATING PERSONNEL: JEFFERSON COUNTY SHERIFF RECOGNIZE PERSONNEL FOR SCHOLASTIC ACHIEVEMENTS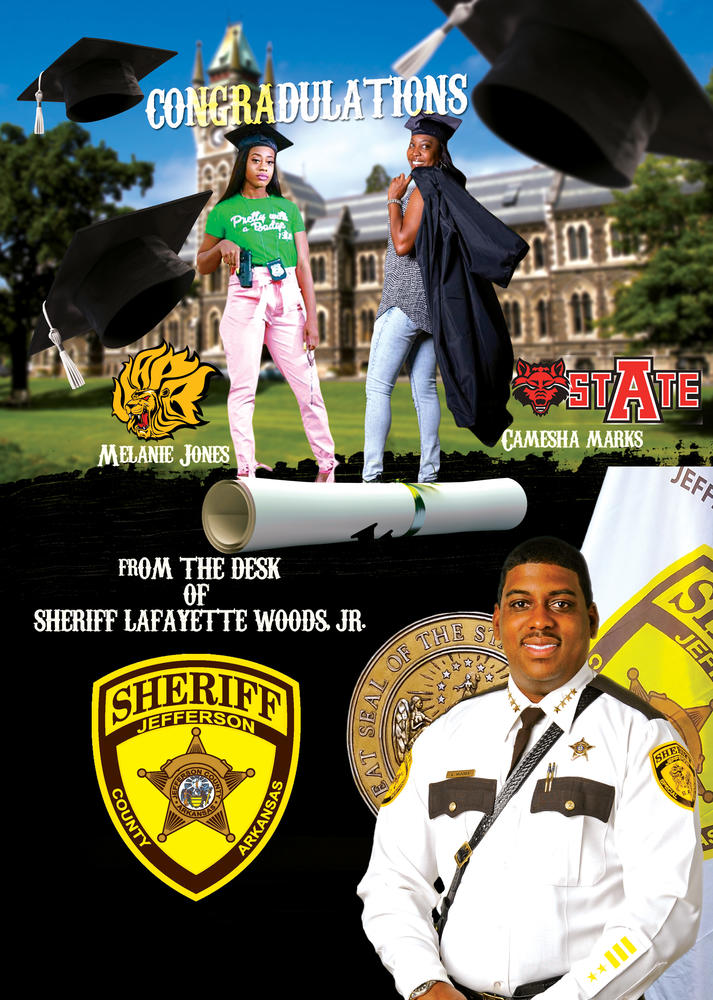 Becoming a deputy is a meaningful and impactful way to serve the community in which you live. Although deputies undergo extensive and specialized training to become a certified law enforcement officer, rarely does it require an advanced graduate degree beyond that of a high school diploma.
When a deputy decides to pursue an advanced or graduate degree, he or she has the potential for higher pay and career advancement. Advanced or graduate degrees are particularly advantageous to those seeking professional advancement, while allowing aspiring deputies to realize their dreams.
Everyone wants success, but it only follows those who make a true approach to get it. Jefferson County Sheriff's Office very own, Camesha Marks and Melanie Jones are set to receive a Master's Degree in Humanities and Social Sciences from the Arkansas State University (Jonesboro) and a Bachelor of Arts Degree in Criminal Justice from the University of Arkansas at Pine Bluff, respectively.
The aim of life lies in pushing your limitation always; Camesha and Melanie have successfully made this possible. Their individual achievements are the result of their efforts, as this new success is yet another milestone in their success story. They are for sure going to attain new heights with many more successes. Hard work and dedication has a destination which is success.
Please join my staff and I as we congratulate these two women and their scholastic achievements.