JCSO mourns the loss of retired Major Theo Moreau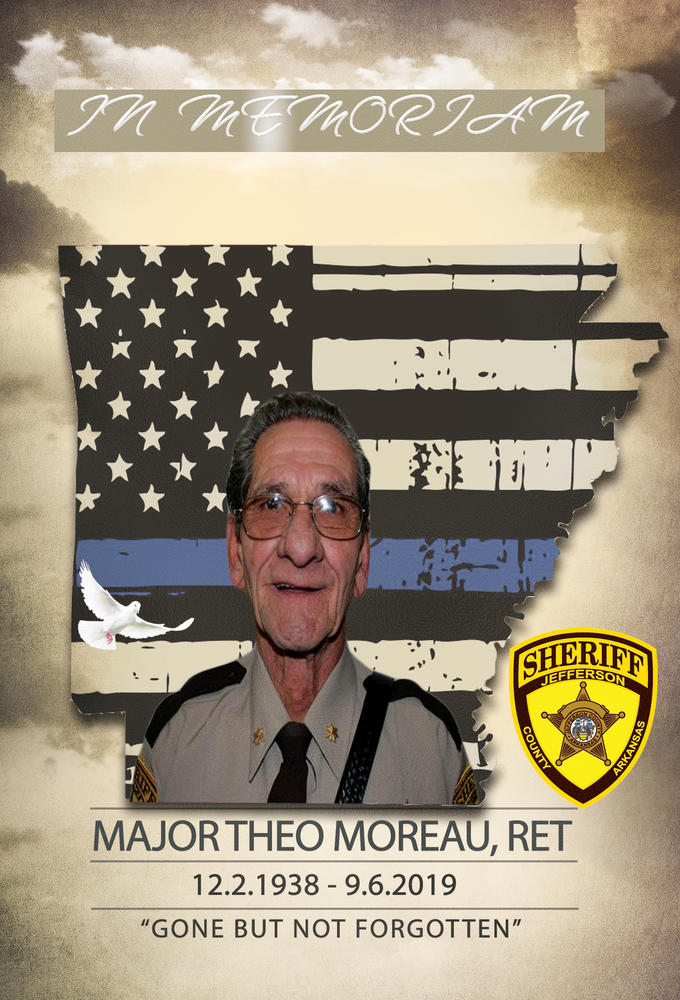 It is with heavy hearts that we share the news of the passing of retired Jefferson County Sheriff's Office Major Theo Moreau. Major Moreau was a long-time Jefferson County resident and public servant.
Major Moreau began his law enforcement career on January 1, 1981, as an auxiliary deputy sheriff assigned to the Jefferson County Sheriff's Office Mounted Patrol Unit until his retirement on May 5, 2011.
During his tenure, Major Moreau served with distinction and helped shape the unit. Among his many accomplishments, training, and experience, Major Moreau was trained in boating safety, marine patrol, and water rescue.
Major Moreau was a dedicated public servant, who performed his duties in a manner that brought honor to the entire agency and law enforcement profession. He leaves behind a legacy that will long endure the passage of time while remaining a comforting memory for our agency and others that knew him. He will be deeply missed and his passing merits the grateful tribute of the Jefferson County Sheriff's Office, as we pause in our operations to mourn this loss.
Our thoughts and prayers are with his son, Sergeant Steven Moreau of the White Hall Police Department along with the entire Moreau Family and friends.
Sincerely,


Lafayette Woods, Jr. Sheriff