Service/Warrants Division
SERVICE/WARRANTS DIVISION
The Service/Warrants Division are both currently under the supervision of Lieutenant Anthony Craig. The Jefferson County Sheriff's Office Warrants Division maintains and executes criminal arrest warrants. The Warrants Division is relied upon to have these records readily available for warrant confirmations, executions and court recalls by processing and entering documents into the Jefferson County Sheriff's Office Warrant database, as well as the Arkansas and National Crime Information Centers (ACIC/NCIC) -- 24-hours a day, 365-days a year.
The Service Division is a state mandated service of the sheriff's office. Its purpose and function is to serve and execute the various legal processes issued not only by and for the several non-criminal courts of the state and its subdivisions, but also for the legal community and the general public. Departmental and divisional policies and procedures are consistent with Arkansas State and court case law. These policies are designed and developed to ensure the accurate, expeditious, and judicious service and execution of all matters relating to civil process which includes the Civil Practice Law and Rules (CPLR), Judiciary Law, Real Property Actions and Proceedings Law (RPAPL), Family Court Act (FCA), etc.
The Service Division is also responsible for receiving, maintaining, and tracking all civil process that comes to the Sheriff's Office. These include Orders of Protection, Summonses, Subpoenas, Eviction Notices, and various Writs. This position also deals with felony arrest warrants from Circuit Court and maintains the Sheriff's Fee Account.
Deputy Sheriffs are public officers entrusted to perform specific duties that contribute to the administration of justice. The purpose of service of civil process is to give notice to a defendant of the commencement of a legal action or a proceeding. Although any private citizen over 18 years of age can serve process if they are not party to the action, Sheriff's Offices are asked to serve process because of their traditionally good record keeping practices and professional service.
The Service Division collected a total of $1,282,622.65 in fines, fees, bonds, and restitution payments in calendar year 2017. The Service Division also filed a total of 200 individual claims with the Arkansas State Income Tax Set-Off Program to seek forfeiture of income tax refunds from those 200 individuals to be applied toward $440,161.00 in delinquent and unpaid fines, costs, and restitution in felony cases.
*NOTE: The Service Division is not permitted to give legal advice nor can we conduct investigative services including computer inquiries (DMV, arrest records, etc.) to verify names and/or addresses; therefore, successful service of documents is not guaranteed.
The Service/Warrants Divisions are both housed within the main office of the Jefferson County Sheriff's Office at 410 E. 2nd Ave. Pine Bluff, AR. 71601 Contact Info: Office: 870.541.5351 or Fax: 870.541.5348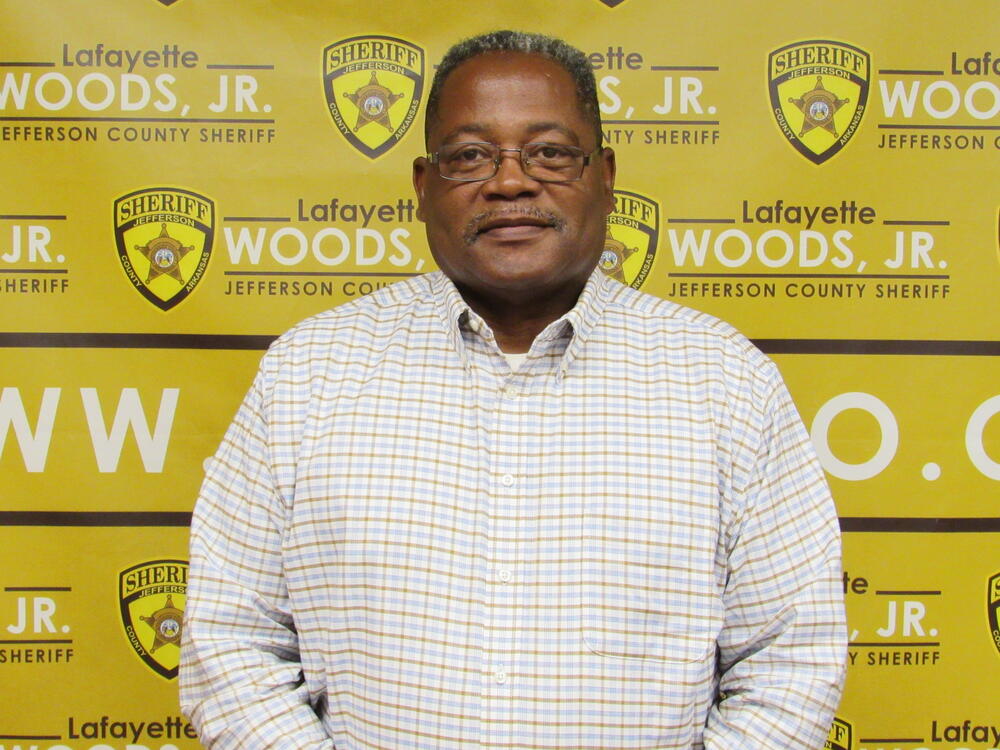 Lieutenant Anthony Craig
Service Division
Phone: 870.541.5351
Sergeant Trevor Langford
Service Division