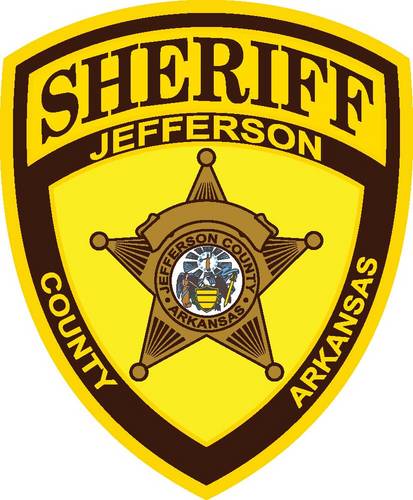 Uniformed Patrol Division
The Patrol Division operates under the direction of Division Commander, Captain Thaddeus Handley. In addition to Captain Handley, the Patrol Division consists of the following:
1 Asst. Division Commander-Lieutenant
2 Sergeants
2 Corporals
8 Deputies
Patrol deputies are responsible for answering and handling all complaint calls and calls for service or assistance from members of the public dispatched via the Metropolitan Emergency Communications Association, also known as (MECA). They are responsible for patrolling all county roads and providing a visible presence as a proactive measure to help deter crime. Deputies patrol and enforce state laws and county ordinances throughout all areas of Jefferson County. Jefferson County is divided into four (4) rural patrol zones, with daily zone assignments being made by the shift supervisor. Deputies respond to complaint calls, crimes in progress, take reports, serve warrants, investigate accidents on county roads, and perform a wide array of related duties. They also provide assistance to other law enforcement agencies in Jefferson County and surrounding areas when called on. Sheriff's Deputies have concurrent criminal jurisdiction throughout both the incorporated and unincorporated areas of the County with Constables and Municipal police Officers.

Deputies within the Uniformed Patrol Division are supplemented by part-time and reserve deputies as needed and when available. Three shifts maintain 24 hour a day patrol protection. In addition to their primary duties, deputies also fulfill other requests such as Extra Patrol requests for those citizens that are away from home for an extended period, victims of residential burglaries or elderly and live alone.
The Senior Citizen Check Program also referred to as the Adopt-A-Grandparent Program started by Sheriff Robinson in 2008 is also an additional service provided by the Uniformed Patrol Division. The program was started after Sheriff Robinson identified that the need for the program was greater than his capacity alone and created Adopt-A-Grandparent Program.
Some of our seniors in Jefferson County have become marginalized with no one to love them or care for their needs, often times finding themselves alone. The Jefferson County Sheriff's Office "Senior Check Program" also commonly referred to as the "Adopt-A-Grandparent Program" developed to offer a means of providing the elderly citizens of our County an enhanced sense of safety and service. It directs the sworn personnel of the Jefferson County Sheriff's Office to have closer, one on one, contact with those individuals who may need our assistance the most, the elderly. The program allows those residents 60 years of age and older who possess the desire to participate, access to the Sheriff's office more directly through anyone of our Deputy Sheriff's. In addition to the accessibility, participants will find that the Sheriff's Office will be in closer contact with them, on a routine basis, thus increasing the level of security from enhanced communication.
Because of the implementation of the Adopt-A-Grandparent Program, our seniors are once again vibrant and engaged. They become familiar with our deputies and are considered much like family.

Our Mission:

To extend public service on a different front to the seniors of Jefferson County by partnering them with deputies who provide companionship, love and support through an ongoing personal relationship.
Referral/Requests
Referrals or requests for participation in the Adopt-A-Grandparent Program are accepted from 3rd parties such as caregivers, extended family members, neighbors and friends as well as seniors themselves. Interest in this program can be expressed by clicking HERE and filling out the program application or by contacting Mrs. Mary Wilson at 870.541.5376
Captain Thaddeus Handley
Patrol Division Commander
Email: thaddeus.handley@jeffcoso.org
Phone: 870.541.5376
Lieutenant Randy Dolphin
Assistant Patrol Division Commander
Email: randy.dolphin@jeffcoso.org
Phone: 870.541.5376
Click on images below to enlarge/enhance