CHARGES UPGRADED IN HOMICIDE OF 84-YEAR-OLD ELDERLY MAN
06/19/2015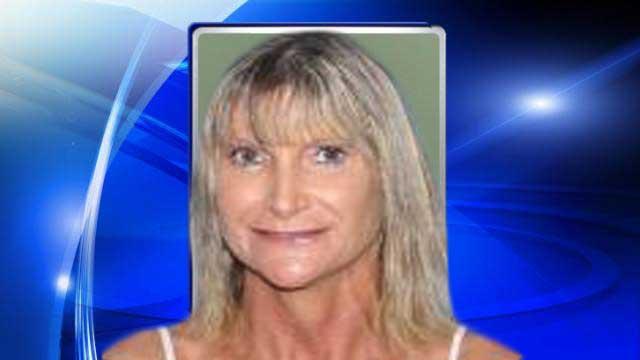 Pictured Above: Carla Davidson (53)
FOR IMMEDIATE RELEASE
MEDIA CONTACT
Major Lafayette Woods, Jr.
Operation Commander/Public Information Officer
870.541.5351-OFFICE/870.329.5652-CELL
Email: lafayette.woods@jeffcoso.org
CHARGES UPGRADED IN HOMICIDE OF 84-YEAR-OLD ELDERLY MAN: Jefferson County, Arkansas - June 19, 2014-Charges against the woman accused of causing the death of Esbend Sheridan, 84, on Tuesday, June 16, 2015 have been upgraded.
Carla Davidson, 53, who made her initial appearance in a Jefferson County District Courtroom this morning, before the Honorable Kimberly C. Bridgforth, First Division District Court Judge, now faces a capital murder charge and theft of property in addition to aggravated robbery.
"Our Criminal Investigators and the Prosecuting Attorney's Office work vigorously to ensure that all people are able to live without fear. Every resident and visitor to Jefferson County deserves this freedom."
The upgraded charge was announced this morning through a request by 11th Judicial West Prosecuting Attorney, Kyle Hunter to the court.
Charges against Davidson stem from a Tuesday, June 16, 2015 incident during which she is accused of stabbing, striking Sheridan with a blunt force object, and then running over him with her vehicle. Sheridan's body was discovered on Wednesday, June 17, 2015.
Davidson will remain in custody at the W.C. "Dub" Brassell Adult Detention Center on no bond and is due back in court on Wednesday, August 5, 2015.