SHERIFF'S OFFICE SPECIAL RESPONSE TEAM (SRT) RESPOND AFTER JAIL RIOT ERUPTS AT COUNTY JAIL INVOLVING 80 DETAINEES; SEVERAL THOUSAND DOLLARS IN DAMAGES
07/30/2015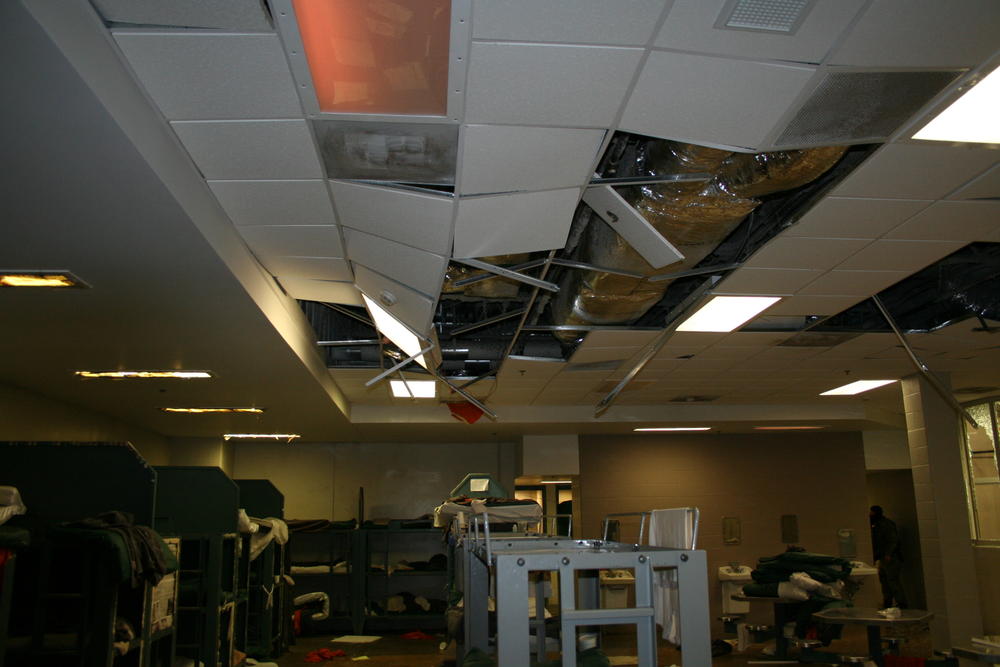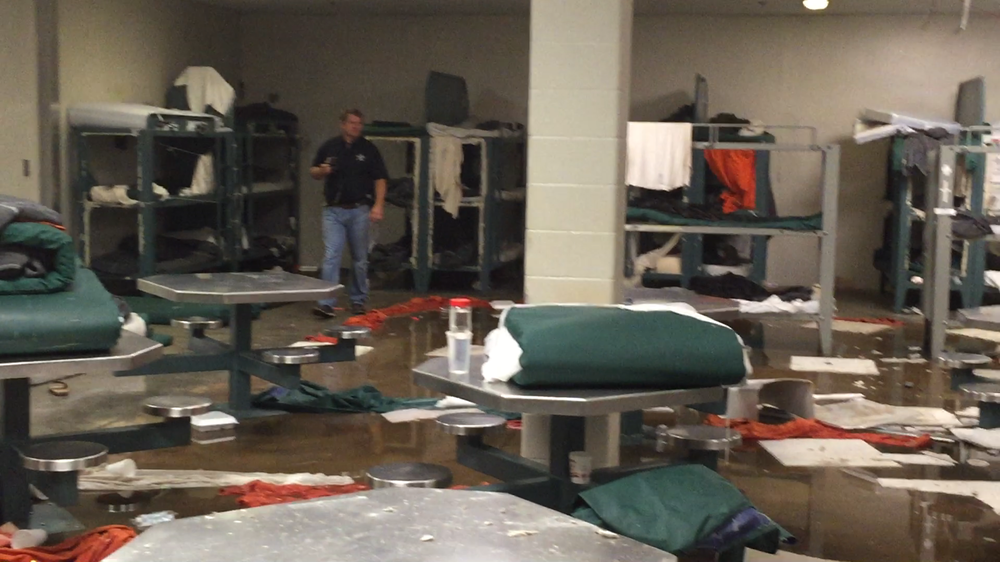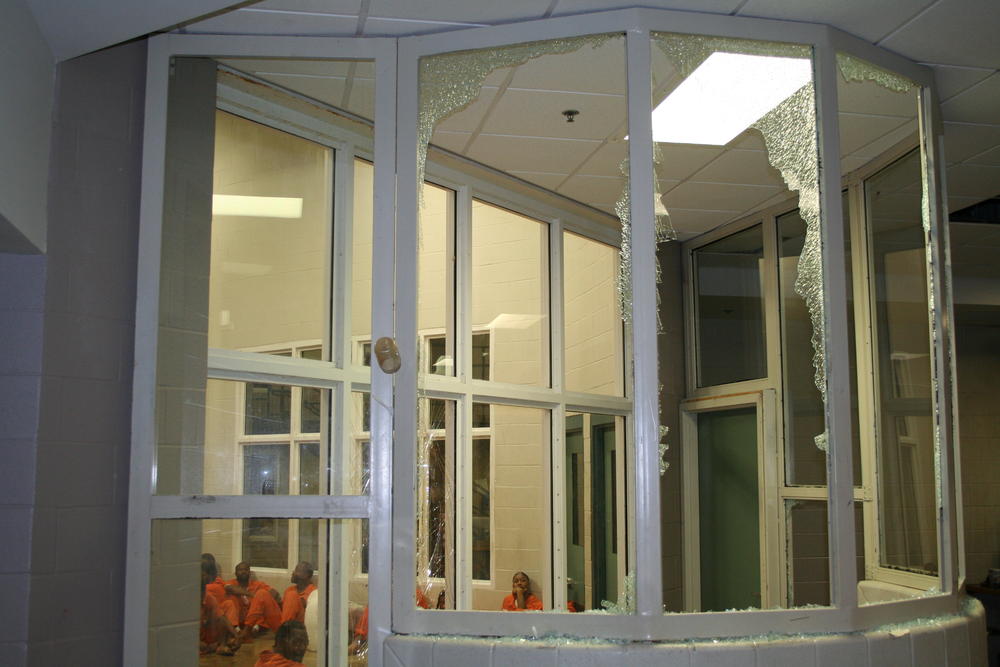 FOR IMMEDIATE RELEASE
MEDIA CONTACT
Major Lafayette Woods, Jr.
Operation Commander/Public Information Officer
870.541.5351-OFFICE/870.329.5652-CELL
Email: lafayette.woods@jeffcoso.org
SHERIFF'S OFFICE SPECIAL RESPONSE TEAM (SRT) RESPOND AFTER JAIL RIOT ERUPTS AT COUNTY JAIL INVOLVING 80 DETAINEES; SEVERAL THOUSAND DOLLARS IN DAMAGES: Jefferson County, Arkansas - July 30, 2015- In response to the recent influx of contraband being introduced inside the Jefferson County Jail "W.C. "Dub" Brassell Adult Detention Center" (DBDC), Jefferson County Sheriff Gerald Robinson and his jail security staff tightened security in an attempt to combat the problem.
Additionally, a list of privileges were taken from detainees. In response to the restriction of privileges, DBDC detainees displayed their frustrations by destroying their living quarters, causing several thousand dollars in damages.
"We believe the heightening of security to combat contraband coupled with the loss of privileges is what precipitated the actions of the detainees. We are just fortunate that our only loss was property damage and not serious physical injury or loss of life."
Jail video surveillance footage captured at least one detainee, whose identify was masked by what appeared to be a shirt or blanket wrapped around his face and head. The video captured the detainee then using what jail officials believed to be water soaked toilet paper to cover one of two cameras in the open jail pod prior to destroying an estimated several thousand dollars in property and equipment inside the pod.
Shortly after detainees commenced destroying property, a call for assistance was transmitted to area law enforcement, who responded. It is unknown how long the disturbance and damage to property lasted. However, responding law enforcement officers to include the Pine Bluff Police Department along with sheriff's deputies were able to gain immediate control of the jail.
"Although no injuries were reported, the Jefferson County Sheriff's Office Detention Facilities have face situations such as these that inherently pose extreme danger to our staff, but these occurrences are becoming more frequent and dangerous. We need the support of our Quorum Court as we address inadequate staffing levels and urge the governing body to approve an increase of base salary of our deputy jailors. No one is willing to come to work and be faced being attacked for a mere $23,000.00. We have become a training facility for the Arkansas Department of Corrections, who we lose a number of deputy jailors to because of better benefits and pay."
An internal investigation by the agencies Criminal Investigation Division is underway.