SHERIFF'S OFFICE SAYS "ZERO ZOLERANCE" FOR MOTORISTS WHO VIOLATE SCHOOL ZONE TRAFFIC LAWS
08/18/2015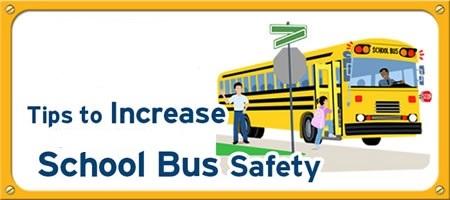 FOR IMMEDIATE RELEASE
MEDIA CONTACT
Major Lafayette Woods, Jr.
Operation Commander/Public Information Officer
870.541.5351-OFFICE/870.329.5652-CELL
Email: lafayette.woods@jeffcoso.org
SHERIFF'S OFFICE SAYS "ZERO ZOLERANCE" FOR MOTORISTS WHO VIOLATE SCHOOL ZONE TRAFFIC LAWS: Jefferson County, Arkansas – August 18, 2015-It's back to school time as Jefferson County Schools open for students following a hot summer. We would like to offer the following warnings and tips for school safety and traffic flow for the upcoming school year:
As we have in past years, Jefferson County Sheriff's Office Deputies will be out ensuring things go smoothly for students, parents, and teachers during the first week of classes and throughout the year. Deputies will work with local law enforcement agencies to monitor vehicle and pedestrian traffic in order to minimize congestion while keeping everyone safe. Strict enforcement of school bus and school zone safety laws will take place.
Below are some safety tips for everyone to follow to make this a safe and stress free school year.
School bus safety is not only important in school zones, but all other areas where students are picked up and dropped off. When motorists see a school bus stopped with flashing red lights, traffic from both directions must stop. It is a misdemeanor violation to pass a stopped school bus. This charge will result in a fine.
If you observe someone passing a stopped school bus, please note the vehicle license plate and immediately report it to your local law enforcement agency.
Riding the bus.
Riding a school bus is a great way for your child to get to school. In the United States, many students take the bus to and from school each day. Unfortunately, you may already know that the greatest risk involved is not riding the school bus, but getting on and off the bus.
Safety starts at the bus stop.
Your child should arrive at the bus stop at least five minutes before the bus is scheduled to arrive. Visit the bus stop with your child so you can show your child where to wait for the bus: at least three giant steps (six feet) away from the curb. Remind your child that the bus stop is not a place to run or play.
Get on and off safely.
When the school bus arrives, your child should wait until the bus comes to a complete stop, the door opens, and the driver says that it's okay before approaching the bus door. Your child should use the handrails to avoid falling.
Use caution around the bus.
Your child should never walk behind the school bus. If your child must cross the street in front of the bus, tell your child to walk on a sidewalk or along the side of the street, to a place at least five giant steps (10 feet) in front of the bus before crossing. Your child should make eye contact with the bus driver before crossing, to make sure the driver can see your child. If your child ever drops something, like a ball or book, near the school bus, the safest thing is for your child to tell the bus driver right away. Your child should not try to pick the item up because the driver might not be able to see your child.