PUBLIC SAFETY CONCERN; SHERIFF'S OFFICE RESPONDS TO ARKANSAS' ATTORNEY GENERAL OPINION ON ACT 746
09/03/2015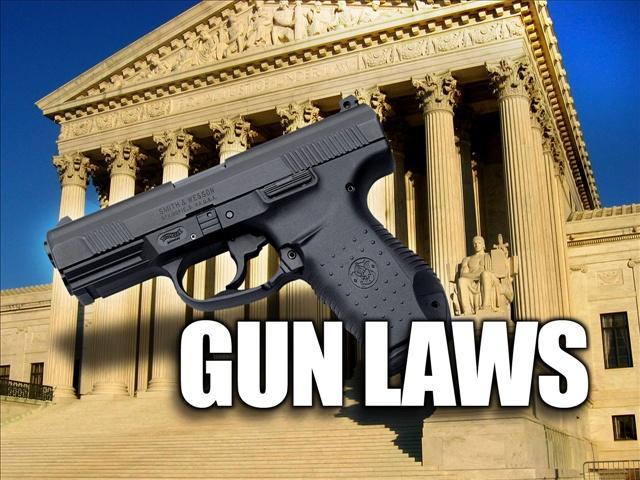 FOR IMMEDIATE RELEASE
MEDIA CONTACT
Major Lafayette Woods, Jr.
Operation Commander/Public Information Officer
870.541.5351-OFFICE/870.329.5652-CELL
Email: lafayette.woods@jeffcoso.org
PUBLIC SAFETY CONCERN; SHERIFF'S OFFICE RESPONDS TO ARKANSAS' ATTORNEY GENERAL OPINION ON ACT 746: Jefferson County, Arkansas – August 31, 2015- The Jefferson County Sheriff's Office calls Act 746 divisive following the recent opinion rendered by Arkansas' Attorney General, Leslie Rutledge on Act 746, which the Jefferson County Sheriff's Office calls divisive, has seemed to draw even more concern for the safety of the public.
In 2013 Arkansas lawmakers passed Act 746 sponsored by State Representative Denny Altes (R) of Fort Smith, AR. There has been much controversy over the wording of Act 746. "The impetus behind Act 746 seemed to be merely a work around to an already failed open-carry bill sponsored by then State Representative Sue Scott (R) of Rogers, AR. The measure was deceptive to say the least. With previous failed attempts to pass an outright open-carry bill, it was clear to legislators and their constituents that such a measure would not be good for the State of Arkansas for more than one reason."
"From a law enforcement prospective, Act 746 and/or related proposals to allow open carry in Arkansas is unnecessary, redundant, not well thought out, and could lead to dire unintended consequences for Arkansas citizens and visitors to the state. To put more guns into the hands of more people is an invitation to chaos, especially given the disparity in who will be armed and who won't."
"Now that Attorney General for the State of Arkansas has opined that one can open-carry a weapon just so long as he or she does not possess a handgun, knife, or club on or about his or her person, in a vehicle occupied by him or her, or otherwise readily available for use with a purpose to attempt to unlawfully employ the handgun, knife, or club as a weapon against a person, the baseline question is whether those who will be armed will be trustworthy with their advantage over the unarmed.
Open carry can be unsafe, intimidating, and potentially dangerous, especially given that there are no provisions for proper administration, controls, and protections for the public. Many first-time carriers will also be untrained in retaining control of their own weapons and may make it possible for others to grab their guns and use them against innocent bystanders. Guns kill the innocent and the guilty equally. When the smoke settles, the dead have no voice."
"Open carry predicates a well-balanced and rational society in an era when reality suggests differently. Guns consistently factor into these equations in Arkansas, where domestic violence and gun-related homicides in Arkansas is epidemic. As it relates to gun-related homicides, Arkansas is among the highest rates nationwide in 2011."
"As the chief law enforcement agency in Jefferson County, we are fearful of the consequences of allowing people to open carry, out of a concern about not knowing who is the good guy or the bad guy in the midst of a violent encounter. Many law enforcement and community's at large view carrying of any type of weapon, openly or concealed, as a threat to their well-being and public safety."
Since the passing of Act 746, we have seen the "open carry" debate become increasingly uncivil and, in some cases, even threatening. On Saturday, February 15, 2014, Pro-gun activists of Arkansas Carry used Pine Bluff, AR as a political stage through a march downtown that did nothing more than deliberately try to inflame the public and provoke a response from law enforcement. One supporter even "called out" our agency in a challenging tone.
"Arkansas should never again become a venue for old-style, wild wild west. We have enough rodeos in which to seek to recapture that era. The Second Amendment's guarantee of the right to bear arms being uninfringed evolved early in our country's history over concerns about subjection to rule by another country. The popularity of Second Amendment rights today appears to evolve from activists' concerns about violence and wanting to be able to defend against violence. However, people who choose to live in peace also have the right not to be exposed to weapons and violence. Legislation must balance protection of the rights of all.
The solution to concerns about violence is better and more effectively achieved through policy initiatives that address the sources of our wounds such as poverty, obesity, smoking, addiction, mental illness, and health disparity, to name a few. When we focus on and get these areas right, we will have achieved great strides toward reducing the conditions that perpetuate violence in society."