Jefferson Co. Deputy Arrested For Filing False Police Report
09/15/2015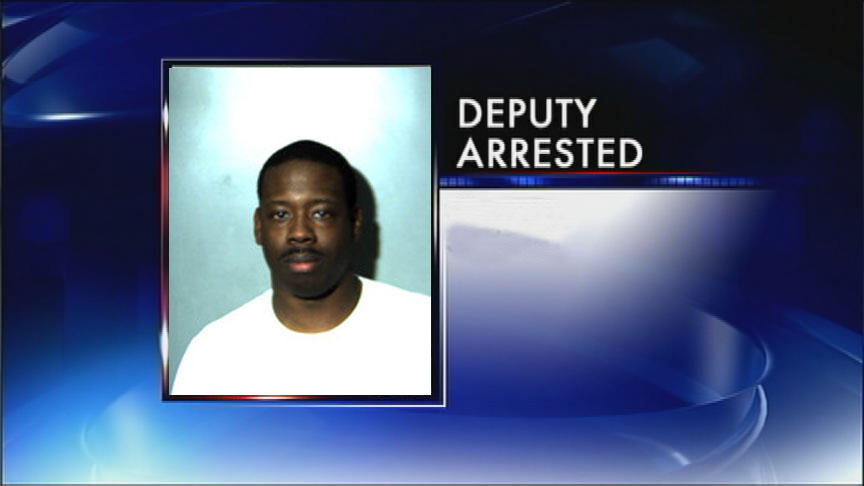 FOR IMMEDIATE RELEASE
MEDIA CONTACT
Major Lafayette Woods, Jr.
Operation Commander/Public Information Officer
870.541.5351-OFFICE/870.329.5652-CELL
Email: lafayette.woods@jeffcoso.org
JEFFERSON CO. DEPUTY ARRESTED FOR FILING FALSE POLICE REPORT: Jefferson County, Arkansas – September 14, 2015- A Jefferson County Sheriff's Office Deputy surrendered himself to authorities at the W.C. "Dub" Brassell Adult Detention Center late Monday night after charges were filed against him for filing a false police report.
Jeremiah Stephens, 34, is charged with one count of filing a false report with law enforcement agency, a Class D Felony violation of Arkansas Code Annotated § 5-54-122.
A reported filed by Stephens on April 1, 2015 stated that Stephens had been the victim of a residential burglary, whereby his service weapon described as a .40 caliber Glock Model 22 along with two magazines were stolen from his apartment.
Stephens, who has been employed with the sheriff's office and assigned to the Uniformed Patrol Division since November 16, 2014, reported that he arrived at his apartment on April 1, 2015. Upon arrival, Stephens reported that he found the front door of his apartment ajar. Stephens further reported that when he left his apartment 1 to 2 hours prior that it was not is a disarray. However, upon returning he noticed that the dining room table and chairs were turned over on the floor. Stephens also reported that a lamp in the apartment had been knocked off the table and broken. Canned goods and other food items were scrawled about the kitchen floor and counter. Articles of clothing along with other items were scrawled throughout the bedroom floor on the northeast side of the apartment.
The reporting officer on scene documented the front door as the point of entry, while noting that an area near the latch strike plate on the door trim appeared to have been pried open.
"We later developed information that contradicted Deputy Stephens' account of events involving the disappearance of his service weapon and it was at that time we authorized an administrative internal investigation.
Stephens was immediately placed on paid administrative leave pending the disposition of the investigation."
Amid and separate from the internal investigation, criminal charges for filing a false police report developed and a warrant for Stephens arrest was issued.
Stephens was released from custody on a $2,500.00 bond and issued a court appearance date of Monday, October 5, 2015 at 9:00 a.m. before the Honorable Berlin Jones, 1st Division Jefferson County Circuit Judge.
"We grant deputies and officers alike enormous power. Obviously, we give them the power to arrest people and take them to jail, but law enforcement officers also have the power of writing police reports and sending these reports to the prosecuting attorney. Prosecutors rely on these reports to decide whether to file criminal charges, and what charges to file.
Fortunately, most law enforcement officers are generally honest and do their best to file accurate and truthful reports but when one deliberately provides false information it is of major concern."