WANTED SUSPECT LEADS SHERIFF'S DEPUTIES ON CHASE
10/14/2015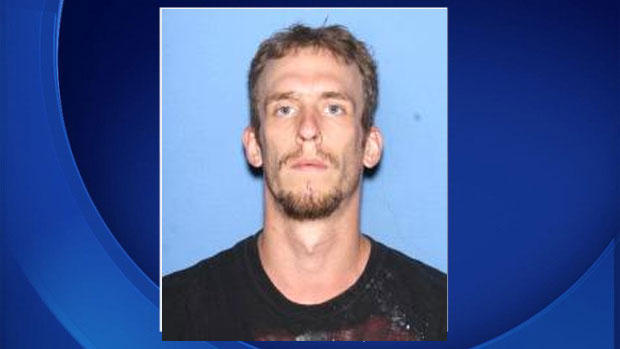 FOR IMMEDIATE RELEASE
MEDIA CONTACT
Major Lafayette Woods, Jr.
Operation Commander/Public Information Officer
870.541.5351-OFFICE/870.329.5652-CELL
Email: lafayette.woods@jeffcoso.org
WANTED SUSPECT LEADS SHERIFF'S DEPUTIES ON CHASE: Jefferson County, Arkansas – Wednesday, October 14, 2015 – A 28-year-old man being sought by Benton Police for a list of felony charges to include Fleeing by Vehicle, Reckless Driving, Possession of a Controlled Substance, three counts of Possession of Drug Paraphernalia, Commercial Burglary, Theft of Property, and Aggravated Assault on an officer after Michael Schmall came mere inches from striking the officer with a suspected stolen truck. The officer narrowly escaped injury.
Schmall was being sought for active warrants and being in possession of a truck, which was believed to be stolen. Schmall managed to evade police, which resulted in an all-points bulletin "B.O.L.O" being issued.
At approximately 4:00 p.m., a Jefferson County Sheriff's Office Deputy recognized Schmall, who was observed operating a silver colored quad cab Chevrolet Z71 pickup truck near Sturgis Road/Dollarway Road in Pine Bluff, AR. Familiar with Schmall's tendency and willingness to flee from police to avoid capture, deputies and investigators attempted a felony traffic stop near the 1700 block of Jefferson Parkway, which was captured on the deputy's in-car video camera.
Deputies signaled for Schmall to pullover. Instead, Schmall made a u-turn as his truck quickly accelerated. Schmall, who was initially being pursued by deputies fled west on Jefferson Parkway to Highway 270. Law enforcement authorities from the White Hall Police Department, Redfield Police Department, and Arkansas State Police soon joined the pursuit, which reached Highway 104, Gravel Pit Road and ultimately German Springs Road, where Schmall crashed his truck and fled on foot into a nearby wooded area approximately 1 mile southwest of Gravel Pit Road.
Authorities setup and maintained a perimeter until tracking K-9's from the Arkansas Department of Corrections arrived along with the Arkansas State Police aerial helicopter to assist in the search.
In addition to being sought by Benton Police for pending felony charges, Schmall is also being sought by Jefferson County Sheriff's Office for felony fleeing and a host of traffic infractions as a result of today's incident.
Authorities are still in the area searching for Schmall.