MAN, 20, ACCIDENTALLY KILLED HIMSELF' PLAYING DEADLY GAME OF RUSSIAN ROULETTE WHILE FRIENDS SLEPT AFTER A NIGHT OF PARTYING
10/25/2015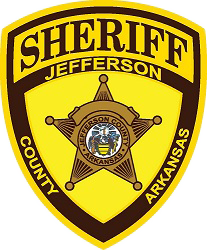 FOR IMMEDIATE RELEASE
MEDIA CONTACT
Major Lafayette Woods, Jr.
Operations Commander/Public Information Officer
870.329.5652
Email: lafayette.woods@jeffcoso.org
MAN, 20, ACCIDENTALLY KILLED HIMSELF' PLAYING DEADLY GAME OF RUSSIAN ROULETTE WHILE FRIENDS SLEPT AFTER A NIGHT OF PARTYING: Jefferson County, Arkansas - October 25, 2015 - On Saturday, October 24, 2015, James Luke Baker, 20, of Conway, Arkansas was reportedly smoking marijuana with 3 friends at Prairie Wings, a 1,625-acre private hunting property in Jefferson County adjoining Bayou Meto Wildlife Management Area, when he told one of them he wanted to play the potentially deadly firearm game. Meanwhile, the two other friends slept.
Baker's friend advised him that he didn't want to play the game, but Baker reportedly insisted and proceeded to load one round in a handgun. Baker pointed to weapon towards the ceiling and pulled the trigger, but the weapon did not discharge. At least one of Bakers friend who was awake left the room in order to wake the others, when they reportedly heard a second shot.
The three friends entered the room and found Baker lying in a pool of blood and with what appeared to be a single self-inflicted gunshot to the head. With no cellular reception, Bakers friends loaded his body into privately owned vehicle and started towards Jefferson Regional Medical Center, where it became apparent to emergency room doctors that Baker had already succumbed to the gunshot prior to his arrival at the emergency room.