SHERIFF'S DEPUTIES TAKE PART IN 12-DAY WEIGHT-LOSS CHALLENGE
12/30/2015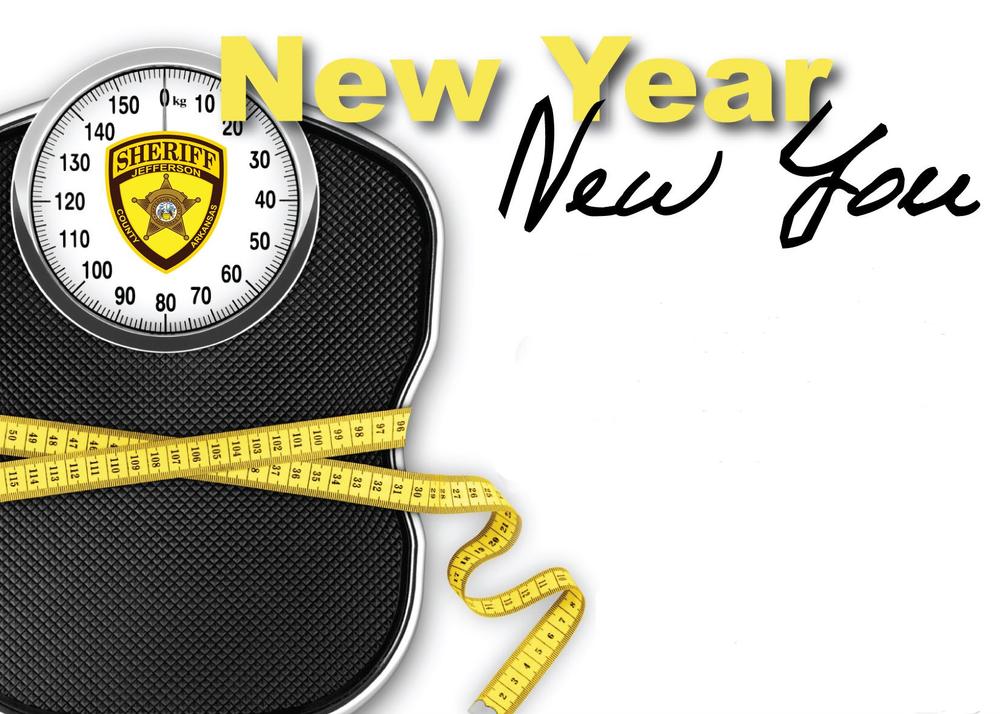 FOR IMMEDIATE RELEASE
MEDIA CONTACT
Major Lafayette Woods, Jr.
Operation Commander/Public Information Officer
870.541.5351-OFFICE/870.329.5652-CELL
Email: lafayette.woods@jeffcoso.org
SHERIFF'S DEPUTIES TAKE PART IN 12-DAY WEIGHT-LOSS CHALLENGE: Jefferson County, Arkansas – December 30, 2015 – As a military veteran, in the Army we were required as soldiers to step on the scales often and were promptly enrolled in a weight-loss program if we were too heavy, said Sheriff Robinson. However, most law enforcement agencies don't monitor their officers' weight.
When deputies and law enforcement officers alike emerge from the Law Enforcement Training Academy, they are in the best shape of their lives. They have been through 13-weeks of boot camp-like exercises. They are required to pass physical fitness tests and classroom examinations that are both written and practical. There are a few that don't make it through the process.
By the time some pay attention to their weight gain, they have been promoted to a higher rank and/or a desk job, while others remain on street patrol; jobs where being a step or two slower could be costly.
In today's world of increasing violence, it is important for our deputies and Law Enforcement Officer alike to take physical fitness and their health seriously as so much can depend on it.
The doughnut shop stereotype is partly true. As often times when deputies are working late shifts at the Jefferson County Sheriff's Office, it becomes increasing difficult to find healthy food in the middle of the night as well as times when calls for service are flowing in and deputies have to respond. As a result, deputies resort to bolting down fast food because they have little time to eat.
That is why I have issued a 12-day weight loss and physical fitness challenge to our uniformed and non-uniformed personnel, said Sheriff Robinson. The deputy who shows and reports the most weight loss will be rewarded with a gift certificate.
"As we look forward to what I hope will be a more positive and prosperous new year, it is my sincere effort to encourage healthy living to our deputies and others alike."