CAR CHASE ACROSS JEFFERSON COUNTY INTO LONOKE COUNTY ENDS IN THE ARREST OF A FUGITIVE AFTER VEHICLE CRASHES
01/11/2016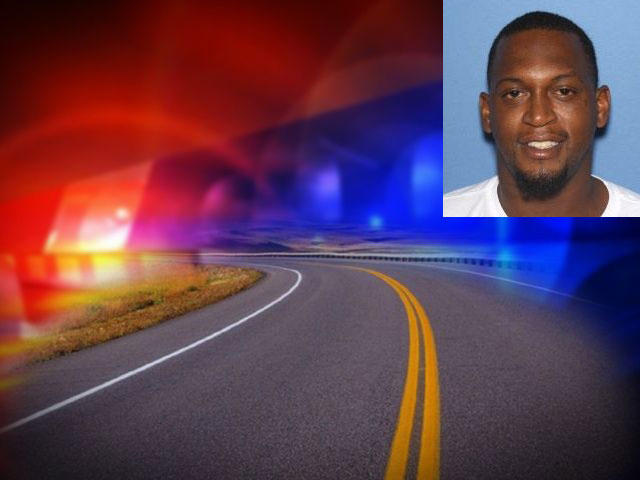 FOR IMMEDIATE RELEASE
MEDIA CONTACT
Major Lafayette Woods, Jr.
Operation Commander/Public Information Officer
870.541.5351-OFFICE/870.329.5652-CELL
Email: lafayette.woods@jeffcoso.org
CAR CHASE ACROSS JEFFERSON COUNTY INTO LONOKE COUNTY ENDS IN THE ARREST OF A FUGITIVE AFTER VEHICLE CRASHES: Jefferson County, Arkansas – January 11, 2015 - Jerrod Rankin, 28, who was wanted for felony warrants out of both Jefferson and Arkansas Counties led Jefferson County Sheriff's Office Deputies on a high speed car chase today that began in Jefferson County outside of Altheimer, AR.
Deputies initially encountered Rankin along U.S. 79B outside of Altheimer, AR, where he was seen by deputies driving a late model grey Toyota Camry 4-door passenger vehicle. At the time of the encounter, the vehicle driven by Rankin was occupied by three other occupants; one of whom was identified as Rankin's girlfriend Aria Kirkland. During the initial pursuit, Kirkland exited the vehicle. Meanwhile, Rankin and two other occupants that were identified as Anthony Stewart and John Henry proceeded along U.S. 79 to AR-15 through Sherrill, AR and Tucker, AR, where Rankin's vehicle loss control and Henry jumped out.
Rankin regained control of the vehicle and with Stewart now as his only occupant, the two continued along AR-15 to State Farm Road in Tucker, AR. Once outside of Tucker, AR, the two traveled along Highway 31 through Coy and exited onto U.S. 165 to Humnoke. Rankin then took AR-13 and traveled for a short distance before crashing his vehicle on Crooked Creek Road near Humphrey, AR.
Rankin and Stewart were both apprehended. A search of the vehicle revealed a loaded handgun, suspected "ice" methamphetamine and marijuana. Rankin was placed under arrest and transported to the W.C. "Dub" Brassell Adult Detention Center, where he was booked in on two pre-existing felony warrants and probable cause for the following: fleeing, wreckless driving, driving while license suspended, disregarding a stop sign, possession of methamphetamine with the purpose to deliver, Possession of a controlled substance (marijuana), Possession of drug paraphernalia, Simultaneous possession of drugs and firearms, Possession of firearm by certain person.
Rankin will remain in custody until he appears before a judge on the listed charges.