Update: SHERIFF PLEADS FOR PUBLIC'S HELP IN INFORMATION FOR WHEREABOUTS OF WANTED MAN
02/01/2016
FOR IMMEDIATE RELEASE
MEDIA CONTACT
Major Lafayette Woods, Jr.
Operation Commander/Public Information Officer
870.541.5351-OFFICE/870.329.5652-CELL
Email: lafayette.woods@jeffcoso.org
UPDATE: SHERIFF PLEADS FOR PUBLIC'S HELP IN INFORMATION FOR WHEREABOUTS OF WANTED MAN: Jefferson County, Arkansas – February 1, 2016 - In spite following up on countless dead-end leads, deputies assigned to the Jefferson County Sheriff's Office Warrants Division along Criminal Investigators assigned to the agencies Criminal Investigation Division are still searching for George G. Austin, Jr. (30), who is wanted on charges of 1st Degree Battery originating from an incident that occurred on July 16, 2014.
"Our Criminal Investigators concluded their initial investigation over a year ago, which resulted in the issuance of a warrant for the arrest of Austin for the charge of 1st Degree Battery. However, no headway in the apprehension of Austin has been made. Our team of investigators working alongside the U.S. Marshals Service Fugitive Apprehension Team and our very own Warrants-Fugitive Division have followed up on countless leads that have proven to be dead ends.
My plea to the public is that if you know the whereabouts of Mr. Austin, please use one of our many sources listed below to provide our agency or any member of the law enforcement community with that information, so that we are able to bring Mr. Austin to justice and provide the family of Paul Washington some sense of closure, said Sheriff Gerald Robinson."
Previous Report:
On July 16, 2014, Austin and Paul Washington (42), who at the time were being held at DBDC were involved fight. The fight began after Washington attempted to come to the aid of his brother (Malcomb Hadley), who at the time was also being held at the DBDC. Both Washington and Hadley sustained injuries as a result of the fight with Washington's injuries being more severe than Hadley.
Washington was released from custody and transported to Jefferson Regional Medical Center, where he underwent emergency surgery. However, Washington's condition showed little improvement, resulting in his death at a private health care facility on September 18, 2014.
An active warrant for Austin's arrest for 1st Degree Battery was issued with a bond amount of $250,000.00.
A cash reward is being offered to anyone with information concerning the whereabouts of George G. Austin, Jr. Anyone with information can provide anonymous tips in four different ways:
1. Contact Investigator-Lieutenant Jennifer Carr at the Jefferson County Sheriff's Office Criminal Investigation Division by dialing (870) 541-5496 from 8am to 5pm or 24/7 at (870) 541-5300 (non-emergency)
2. Call the Central Arkansas Crime Stoppers hotline at (501) 340-8477
3. Submit a web tip through the JCSO website by visiting www.jeffcoso.org and scrolling down to "Submit Via Email" and click on the link, which will enable citizens to submit the tips via email to tips@jeffcoso.org
4. Submit a Facebook tip at www.facebook.com/jcso1830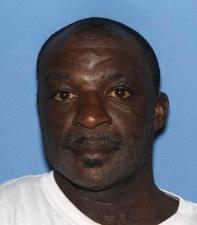 Paul Washington (42)