JEFFERSON COUNTY'S MOST WANTED FUGITIVE BACK BEHIND BARS
05/09/2016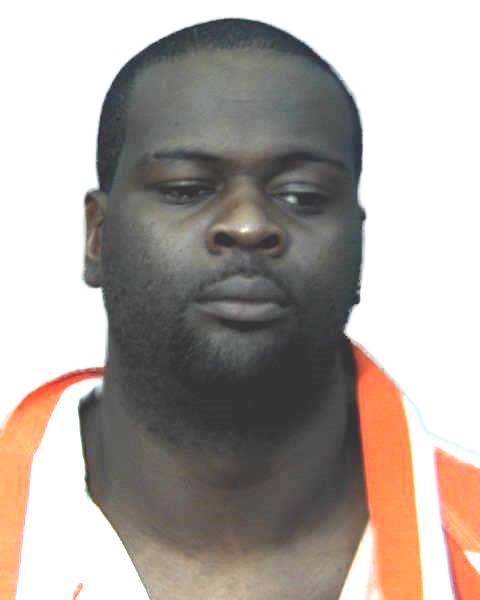 Pictured Above: George G. Austin, Jr.
FOR IMMEDIATE RELEASE
MEDIA CONTACT
Major Lafayette Woods, Jr.
Operation Commander/Public Information Officer
870.541.5351-OFFICE/870.329.5652-CELL
Email: lafayette.woods@jeffcoso.org
JEFFERSON COUNTY'S MOST WANTED FUGITIVE BACK BEHIND BARS: Jefferson County, Arkansas – May 9, 2016 – A man on the Jefferson County Sheriff's Office Most Wanted Fugitives list is back behind bars after he surrendered to jail authorities.
George G. Austin Jr., 30, was taken into custody this morning by W.C. "Dub" Brassell Detention Center (DBDC) Deputies. He was wanted for 2nd degree murder with the purpose to cause serious injury, causing death following the issuance of an alias bench warrant for his arrest.
Austin, who was previously being held at the DBDC in 2014 was involved in a brawl that at the time left another detainee, Paul Washington (42) seriously injured. The investigation revealed that during the brawl, Washington was attempting to aid in the defense of his brother, Malcomb Hadley who was also a detainee at DBDC on Monday, June 16, 2014.
Following the brawl, Washington was transported to Jefferson Regional Medical Center, where treatment for his injuries were sought. Meanwhile, Austin posted bond and was released pending the completion of the investigation. A warrant for 2nd degree battery was initially issued but later upgraded to 2nd degree murder after investigators learned that Washington's condition had worsened and the decision was ultimately made to transfer him to a private healthcare facility, where on September 18, 2014 Washington succumbed to his injuries.
We never for a minute ever lost sight of tracking this fugitive, teaming up with the United States Marshals Service, Central Arkansas Crime Stoppers, and following up on leads that seemed to lead us down a dead-end path," said Sheriff Robinson.
"Throughout the process of locating Austin, I have been in contact with Washington's family. With the nightmare search over Major Lafayette Woods, Jr. says Washington's family particularly his mother can finally feel some sense of closure."