DOMESTIC DISPUTE TURNS DEADLY AS SHERIFF'S OFFICE INVESTIGATES ITS 1ST HOMICIDE OF 2016
05/16/2016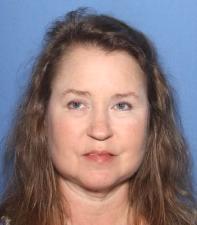 Pictured Above: Jane O'Quin, 53
FOR IMMEDIATE RELEASE
MEDIA CONTACT
Major Lafayette Woods, Jr.
Operation Commander/Public Information Officer
870.541.5351-OFFICE/870.329.5652-CELL
Email: lafayette.woods@jeffcoso.org
DOMESTIC DISPUTE TURNS DEADLY AS SHERIFF'S OFFICE INVESTIGATES ITS 1ST HOMICIDE OF 2016: Jefferson County, Arkansas – May 16, 2016 – The Jefferson County Sheriff's Office (JCSO) Criminal Investigation Division (CID) is investigating its 1st murder of the year.
Stephen Carrol O'Quin, 61, is now charged with 1st degree murder after the initial charge of 1st degree domestic battery against Stephen O'Quin was upgraded by Jefferson County Prosecutors following the death of O'Quin's wife, Jane O'Quin, 53 on May 14, 2016 at the University of Arkansas Medical Science (UAMS) Hospital.
On May 6, 2016, JCSO deputies initially responded to the report of domestic disturbance at 1323 Hillside Drive in Jefferson County, AR, where upon arrival they discovered Jane O'Quin lying on the kitchen floor in what appeared to be blood. Mrs. O'Quin's son-in-law, Anthony McKinney was providing aid to his mother-in-law by applying pressure to multiple lacerations seen about Mrs. O'Quin's upper torso and head. Additionally, Mrs. O'Quin also suffered lacerations to her right bicep and the right side of her neck, which were said by investigators based on information provided by Mrs. O'Quin to have been sustained during a domestic dispute with her husband, Stephen O'Quin.
Mrs. O'Quin was transported by ambulance to the Jefferson Regional Medical Center (JRMC), where she was immediately ushered into surgery and treated for what was described as life threatening injuries.
Meanwhile, Stephen O'Quin who was located by deputies sitting on the front porch of his residence located at 8612 Highway 270 West in Jefferson County, AR was arrested and transported to the W.C. "Dub" Brassell Adult Detention Center (DBDC), where he was advised of his Constitutional Rights per Miranda. Stephen O'Quin acknowledged his understanding of those rights, which he waived and agreed to be interviewed by investigators.
During a custodian interview with investigators, Stephen O'Quin advised investigators that his wife, Jane O'Quin was "nagging" at him, when he picked up a silver box cutter from the kitchen and walked to the recliner she was sitting in. Stephen O'Quin stated he approached Jane O'Quinn from her rear right side and stabbed her with the box cutter. Stephen O'Quin stated Jane O'Quin jumped up and struggled with him for a minute before running out of the house through the garage door. Stephen O'Quin stated that he chased Jane O'Quinn through the back yard and at some point grabbed a metal rake, which he used the metal handle of in order to strike Jane O'Quin several times in the upper torso and head as he continued to chase. Stephen O'Quin chased Mrs. O'Quin to their daughter's residence, located at 1321 Hillside Drive in Jefferson County, Arkansas before returning to his residence and being arrested shortly thereafter.
During a search of the residence by investigators, a rake with what appeared to be blood stains was located on the curtilage of 8612 U.S. Highway 270 West and collected as evidence.
On Sunday, May 8, 2016, investigators were advised that Jane O'Quin was been transferred from JRMC to UAMS hospital in Little Rock, Arkansas, where she was said to be un-responsive and in a coma. Jane O'Quin was then placed on life support and underwent brain surgery during her hospitalization at UAMS for swelling in her brain, which surgeons were forced to remove part of during surgery.
On Thursday, May 12, 2016, it was reported to investigators that Jane O'Quin showed no signs of improvement and was removed life support.
Stephen O'Quin is now charged with felony 1st degree murder, being held at the DBDC on a bond of $250,000.00.
There was no report of past history of domestic violence between the couple. This marks the county's first homicide of 2016.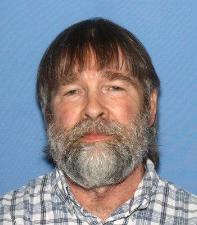 Stephen O'Quin