46 DOGS RESCUED AND SEIZED IN HOARDING OPERATION IN JEFFERSON COUNTY, ARKANSAS
06/29/2016
Veterinarian Kim Miller, DVM (middle) performs a health check of one of the dogs confiscated during today's seizure of 46 dogs as Humane Society of the United States and the Humane Society of Saline County volunteer's assists.
FOR IMMEDIATE RELEASE
MEDIA CONTACT
Major Lafayette Woods, Jr.
Operation Commander/Public Information Officer
870.541.5351-OFFICE/870.329.5652-CELL
Email: lafayette.woods@jeffcoso.org
46 DOGS RESCUED AND SEIZED IN HOARDING OPERATION IN JEFFERSON COUNTY, ARKANSAS: Jefferson County, Arkansas – June 29, 2015- The Jefferson County Sheriff's Office (JCSO) assisted by the Humane Society of the United States (HSUS) rescued 46 dogs from a Jefferson County, Arkansas animal hoarder's residence in Jefferson County, Arkansas in what is believed to be second largest mass dog seizure in Jefferson County next to the February 27, 2014 seizure of 183 animals in Jefferson County that included 121 dogs.
Following an operational briefing at pre-determined staging location, JCSO Criminal Investigators and Deputies executed a search and seizure warrant at approximately 7:00 a.m. on a residence located within the 1600 block of Arrowhead Drive in Jefferson County, Arkansas. Investigators were accompanied by a team from the HUSU.
Upon arrival, authorities encountered Randall W. Gentry, 60, at the property. The search warrant was executed without incident and a team of investigators and personnel from the HSUS began combing through dozens of dogs inside and outside the property. The initial search of Gentry's home was interrupted and slowed, when authorities had to result to the use of flashlights to search inside the residence due to safety concerns related to Gentry's illegal electrical source.
"The smell in and about the property was overwhelming and the living conditions were deplorable for any living being, said Major Lafayette Woods, Jr."
Working alongside The Humane Society of Saline County, the HSUS were able to safely removed the animals and transport them to temporary shelters where they will be provided daily care pending the disposition of this case and/or forfeiture proceedings. The dogs removed from the property were immediately overlooked by a Little Rock Veterinarian, Dr. Kim Miller, who was on scene to assist with physical examinations of the animals.
Mr. Gentry faces multiple counts for the charge of cruelty to animals, which is defined by Arkansas Criminal Code Annotated A.C.A. § 5-62-103 as "Knowingly abandons any animal, subjects it to cruel mistreatment or cruel neglect, or kills or injures an animal without the owner's consent. Cruelty to animals is a Class A Misdemeanor punishable with a fine no less than one hundred fifty dollars ($150.00) and no more than one thousand dollars ($1,000) and/or imprisonment up to 1 year in jail.
As the investigation continues, the anticipated charges of cruelty to animals could potentially be upgraded to A.C.A. § 5-62-104. Aggravated cruelty to a dog depending upon the overall physical condition of the dogs rescued and seized from the property. Aggravated cruelty to a dog is a Class D Felony.
Mr. Gentry is scheduled to appear in Jefferson County District 1 Court before the Honorable Judge Kim Bridgforth for an initial appearance on Tuesday, July 5, 2016 at 9:00 A.M.
"We take animal cruelty reports seriously in Jefferson County, and these conditions were unacceptable," said Major Lafayette Woods, Jr. "We're grateful HSUS could assist our agency so quickly to address this situation and bring the animals to safety. This is just another example of how the HSUS staff and volunteers work with law enforcement to the rescue of animals in need. Amongst other resources to include manpower and critical care for some animals, HSUS and their support staff provided the transportation for these animals. We also want to the thank volunteers and staff at the Humane Society of Saline County."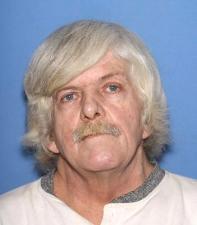 Randall W. Gentry, 60