Sheriff Promotes Sergeant Andy Hoots to Lieutenant
02/13/2017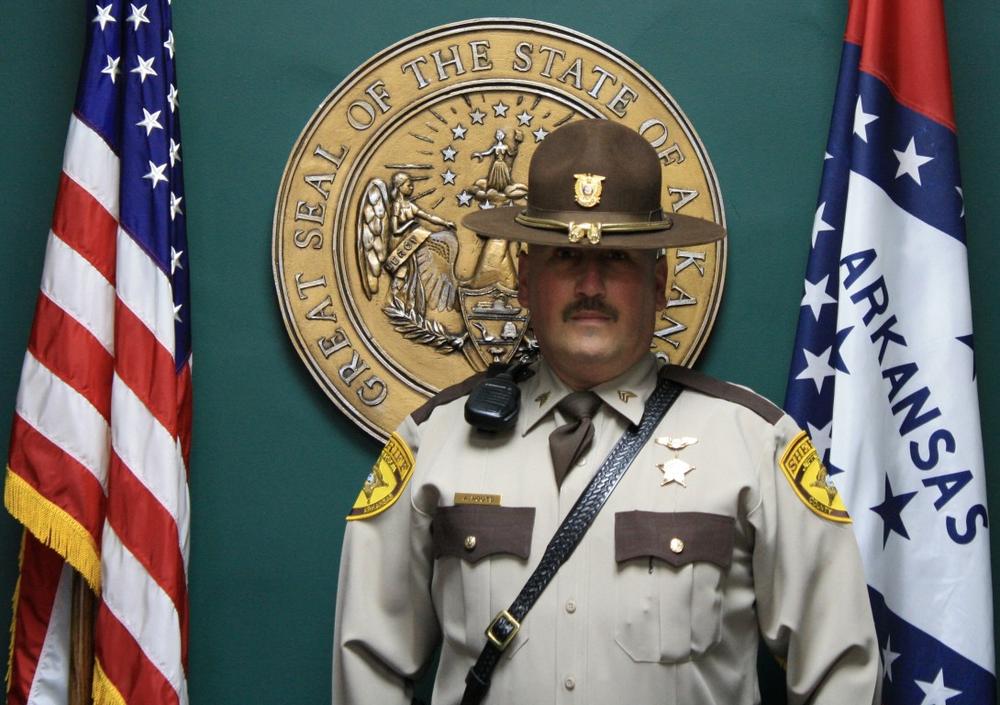 Pictured Above: Gerald Andy Hoots
FOR IMMEDIATE RELEASE
MEDIA CONTACT
Major Lafayette Woods, Jr.
Operation Commander/Public Information Officer
870.541.5351-OFFICE/870.329.5652-CELL
Email: lafayette.woods@jeffcoso.org
SHERIFF PROMOTES SERGEANT ANDY HOOTS TO LIEUTENANT: Jefferson County, Arkansas – Monday, February 13, 2017 – Jefferson County Sheriff Gerald Robinson, today announced the promotion of Sergeant Gerald Andy Hoots to Lieutenant and his re-assignment to the agencies Criminal Investigation Division (CID). Hoots will have the primary responsibility for coordinating, developing and reviewing CID operations as well as the responsibility for discipline, supervision, and evaluation of assigned personnel to ensure the efficient operation of the division.
"From helping shape our aviation wing known as "Air 1" to supervising our Uniformed Patrol Division and Narcotics Investigation, Andy has been a key part of the success of this agency, and we were thrilled to promote him to this important position," said Sheriff Robinson.
Lieutenant Hoots, 52, of Jefferson County and native of Rector, Arkansas, is a twenty-one year veteran of the Jefferson County Sheriff's Office. Hoots began his law enforcement career with the Jefferson County Sheriff's Office on October 2, 1995 and received his law enforcement basic training at the Arkansas Law Enforcement Training Academy (ALETA) in 1996, Class 96-C. Hoots has previously worked in the Uniformed Patrol, Service, and Criminal Investigation Divisions. Additionally, Hoots has also played an integral role during his assignment to the Tri-County Drug Task Force; supervising narcotics investigations in Jefferson, Lincoln, and Arkansas counties. He was promoted to the rank of sergeant in August of 2004.
Hoots earned his pilot's license in May of 2005 and began operating the sheriff's office Cessna single engine aircraft, which the agency uses for search & rescue along with covert aerial surveillance operations. Hoots is also a certified training instructor and a May 2013 graduate of the 41st session of the Arkansas Criminal Justice Institutes "School of Law Enforcement Supervision".